CommBank's Lock, Block, Limit feature in their mobile banking app won a 2015 Canstar Innovation Excellence Award.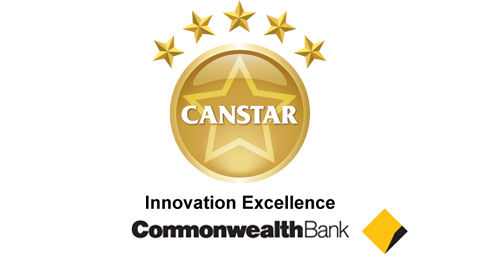 Each year Canstar highlights financial innovations within Australia that we believe represent excellence in their field. An innovative product should be a first in the market – even perhaps open up a new market. The degree of innovation should also be sufficient to have a real impact for both consumers and competition. And, of course, something that's truly innovative must have that "wow" factor.
In 2015, Canstar was pleased to congratulate Commonwealth Bank for winning an Innovation Excellence award for an initiative that puts credit card security in the hands of cardholders: Lock, Block, Limit.
What is CommBank's Lock, Block, Limit?
CommBank's Australian-first security innovation Lock, Block, Limit offers unprecedented real-time control over credit card security. It allows cardholders to block transaction types, limit spend, or temporarily lock a misplaced credit card using the CommBank mobile app or NetBank online banking.
With the ability to Lock, Block, or Limit, customers can:
Lock international purchases via both online shopping and in-store payments
Block ATM cash advances
Limit how much they can spend per transaction
… and they can then unlock these when required.
This proactive functionality goes beyond the traditional focus of bank fraud detection systems, which identify abnormal transaction or spending patterns. Instead, this app feature gives customers the ability to be on the front foot when it comes to managing their own credit card.
Using this system, customers will be alerted to any transactions that have been attempted and blocked. This gives customers a heightened sense of confidence and control that the credit card is not being used without their knowledge.
Customers can also place a temporary lock on their credit card if they have misplaced it. According to Commonwealth Bank research, 61% of cancelled credit cards are simply misplaced – so a temporary lock removes the frustration for a customer of going through the cancellation process, only to find their card again the next day.

Standout features of Lock, Block, Limit
Some standout features of the CBA Lock, Block, Limit function are:
It's Free
Lock, Block, Limit is available free of charge to all CommBank credit card customers, with access to the CommBank mobile banking app or NetBank online banking portal.
Enhanced security
Primary card holders can lock international purchases from being made in-store or via online shopping. This means no one can go overseas with your card and rack up a bill while you aren't there to stop them. Customers can unlock this function when they travel overseas, and keep this function locked the rest of the time.
Lock ATM cash advances
This will block all cash withdrawals or cash transfers using the credit card account at any ATM, both domestically and overseas. Customers who never withdraw cash from their credit card can keep this locked at all times.
Limit per transaction
Set a limit to control how much can be spent in one transaction. Once the primary cardholder has set a transaction limit, transactions over this limit will be declined. This function can be unlocked at any time if you need to make a larger purchase – say, for example, on a trip to IKEA to furnish your new home.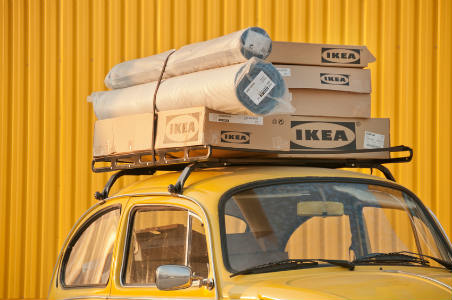 Convenience
According to CommBank, more than 11 million credit cards are reported lost or stolen in Australia each year, but 7 million of those cards are recoverable. The convenience of using an app to temporarily lock your credit card while you look for it is, in the words of our Research team, "Just terrific."
Canstar's Verdict
An Australian first, the CommBank Lock, Block, Limit function provides Commonwealth Bank credit card holders with unprecedented real time control over their spending via transaction limits and temporary locks. The ease with which customers can perform both these functions is truly innovative and puts card security firmly in the control of consumers. The function has wide application and we expect to see other financial providers following suit.
Editorial update: Since CommBank won the 2015 Innovation Award for Lock, Block, Limit, very few other institutions have introduced similar features. One that did in New Zealand is ASB with their Card Control feature, which won our 2016 Innovation Award for New Zealand.
CommBank talks credit card security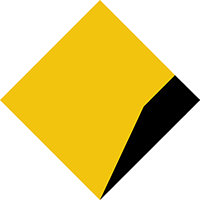 Also, can you please investigate ways to display a Q&A in an attractive way on wordpress?
Our CANSTAR Editorial Chief caught up with Dominique Henzell, CommBank's Executive Manager of Credit Cards, Product and Strategy, for a quick Q&A about the award win, credit card theft, and fraud:
Q: Lock, Block, Limit certainly gives CommBank customers greater control over credit card spending. Can you tell us about the consumer research that went into developing the "limit" feature?
A: Prior to building this capability, we conducted customer research to gauge the level of interest, and responses confirmed our value proposition would resonate.
Once in market, our research showed that although customers used the features for security, they also liked the idea of being in more control of their finances, by being able to set a spending limit on their card to help them budget.
Customers also felt that being able to lock transactions actually reduced the risk of that transaction type – e.g. some customers who would never use their card for online shopping could reduce that risk by being able to switch locks on and off.
Or they could switch off transaction types they were not using at that time – e.g. if you are not overseas, your card shouldn't be either, so lock international in-store payments. These features allowed them to customise their card to their behaviour.
Q: Giving customers extra peace of mind that their credit card can be instantly blocked if lost or stolen is a great thing. How big a problem is the loss or theft of credit cards?
A: Our research found that the extra peace of mind around security was very important to customers, but we also discovered that misplaced credit cards were a huge problem. They not only caused people to become frustrated with the cancellation process, but also resulted in Australians wasting 4.6 million hours a year updating the details of cancelled credit cards, such as direct debits and other regular payments.
Nearly 11.5 million credit cards are reported lost or stolen annually in Australia, and nearly 7 million cancelled cards are recoverable or later turn up. The most common places Australians have misplaced their credit cards are:
At home or work (61%)
In shops or malls (49%)
In bars or restaurants (37%)
The research study mentioned was conducted by Lonergan Research among 1,244 Australians aged 18 years and older. Fieldwork commenced on Wednesday 17 September and was completed on Saturday 20 September 2014. After interviewing, data was weighted to the latest population estimates sourced from the Australian Bureau of Statistics.
Q: Are there any future plans to develop Lock, Block, Limit further, or are there any other products that CommBank customers can look forward to seeing in the future?
A: At this point we have a number of ideas on how we can continue with similar innovation – without getting into specifics, we can all be confident that these are exciting times to be in this industry. Mobile payments, real-time data, and the appetite for Australian consumers and merchants to be early adopters will facilitate CBA and the [banking] industry introducing more customer-friendly innovation.