Sometimes buying Qantas Frequent Flyer Points outright can be a more effective choice than earning them through other purchases. Here's an overview of how it works.
Buying points directly rather than earning them on purchases may initially seem like an odd idea, but if you only need a few more points to net yourself a flight or upgrade you're keen on, it could be the easiest and fastest way to get there. It may also be the case that you'd pay less to buy the points outright than you would to cover the gap out of pocket or earn the points through purchases, depending on the number of points you require.
What are Qantas Frequent Flyer Points?
Qantas Frequent Flyer Points are rewards points that can be earned in several ways, including by booking flights with the airline, making purchases on a credit card that earns Qantas Points, redeeming Woolworths Rewards points, purchasing a Qantas Club membership, and by buying them outright.
In order to begin building up points you will need to register for a Frequent Flyer account with Qantas, which will usually cost $99.50. Once you've done that, any points you earn will be credited to your account. Qantas explains that its frequent flyer points expire if you don't earn or spend any points within 18 months, so as long as you earn or use points at least once every 18 months you'll hold on to all of your points.
How much are Qantas Frequent Flyer Points worth?
Qantas Frequent Flyer points have no set value until you redeem them, and the ultimate value of your points will vary depending on what you choose to swap them for.
Here is a hypothetical example: according to Qantas' online points calculator, a return flight from Brisbane to Sydney in January (which would cost you approximately $300 in cash at the time of writing according to Google Flights) would cost you 16,000 points.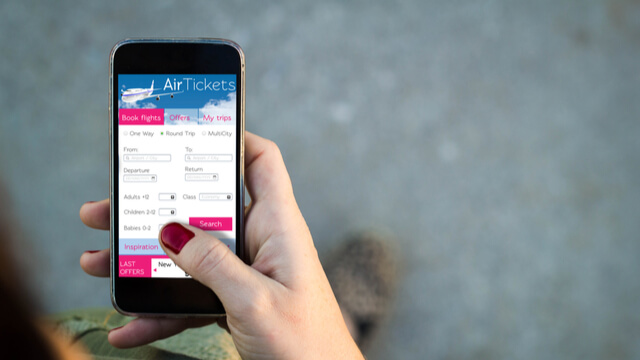 However, this microwave, which retails for just shy of $200 according to Google, will cost you more than double that in points – 32,870 of them to be exact. This means that if you chose to redeem your points for the flight, your points would be worth roughly 0.024 cents each (or $0.24 per 1,000 points), whereas if you went with the microwave, your points would be worth just over 0.006 cents each ($0.06 per 1,000 points). There's no right or wrong way to use your points, but it can still be worth considering how you will get the most value from them.
How do I buy Qantas Frequent Flyer Points to top up my account?
You can purchase Qantas Frequent Flyer Points through the Qantas website. Qantas advises that the following rules apply for people buying top-up points:
Top-up points can only be purchased in multiples of 1,000

You can purchase between 1,000 and 150,000 points

You can make a maximum of four top-up purchases in any 12-month period

You must have been a Qantas Frequent Flyer member for at least 30 days before you can purchase top-up points

You must be paying with a Visa, Mastercard, or American Express card in order to purchase online – you can contact the Frequent Flyer Service Centre if you want to pay with a JCB or Diners Club card
How much does it cost to buy Qantas Frequent Flyer Points?
Qantas advises that the dollar amount required for any given number of points is subject to change at any time. That being said, according to Qantas, as of December 2019 you would pay:
$56 for 1,000 points (0.056 cents per point)

$388 for $10,000 points (0.0388 cents per point)

$1,427 for $50,000 points (0.02854 cents per point)

$2,730 for 100,000 points (0.0273 cents per point)

$3,999 for 150,000 points (0.02666 cents per point)
As can often be the case, buying in bulk generally offers better value when it comes to Qantas Frequent Flyer top-up points, at least if you consider value in terms of cost per point. If you bought 1,000 points you'd be paying 0.056 cents per point, whereas if you bought 150,000 points you'd be paying just under half that – 0.026 cents per point.
Also consider the fact that credit cards which earn Qantas Frequent Flyer Points tend to do so at a rate of around $1 per point – if you need 1,000 points in order to earn your desired reward, paying $56 to buy them directly is significantly cheaper than earning them through $1,000 worth of purchases.
What can I use my Qantas Frequent Flyer Points for?
Qantas Frequent Flyer Points can be redeemed for a wide range of rewards , including:
Qantas and Jetstar flights and upgrades on already-purchased flights

Hotel accommodation

Car hire through Avis or Budget

Wine and food through the Qantas Wine program

Qantas health and travel insurance

Woolworths WISH eGift cards

Movie tickets and cinema food at HOYTS cinemas

Consumer goods in the Qantas Rewards Store, including electronics, homewares, fashion, health and beauty, and outdoor goods
Other ways you can grow your Qantas point balance
If you're not in a hurry to top up your Qantas point balance, there are a few other ways you can earn points that won't necessarily involve significant expenditure with a Qantas point-earning credit card. These include:
Having points transferred to your account by another Qantas Frequent Flyer member such as a friend or family member

Linking your Woolworths Rewards account to your Qantas Frequent Flyer account, and get 1,000 Qantas points for every 2,000 Woolworths Rewards points you earn

Shopping smart by making use of some of our frequent flyer point hacks
If you currently have a credit card that earns Qantas points, you may also want to check its earn rate against that of other cards on the market to make sure you're getting the most points per dollar possible.
Switching to a card with a higher earn rate could allow you to grow your point balance faster, without having to spend more in purchases. But be sure to also consider the card's interest rate, annual or other fees, plus any additional features or conditions that apply to ensure that the card is suitable for your circumstances as a whole. You can compare credit cards with Canstar.