If you're a frequent flyer, you may be interested in knowing more about the Qantas Club, its pros and cons, how much it costs and what you get for your money.
Airports don't necessarily rank highly on everyone's list of enjoyable places to spend time, and some travellers are willing to pay – at times considerable amounts – in an effort to make their pre-flight experience more pleasant. If you've ever wondered whether membership to the Qantas Club is worth it, here's some information that may help you decide.
What is the Qantas Club?
The Qantas Club is a membership service run by Qantas which offers members a range of benefits designed to improve their airport and flight experiences. One of the more prominent features of Qantas Club membership is access to Qantas lounges in domestic terminals across the country, but membership offers a number of other benefits beyond Qantas Club access.
Qantas Club membership can be purchased on a one-year, two-year, or four-year basis, and once your membership expires you can choose to either let it lapse or pay to renew it.
What features does a Qantas Club membership offer?
The Qantas Club offers its members a range of flight-related benefits, including:
Access to nearly all Qantas Club lounges when flying with Qantas or Jetstar, including International Business Lounges, Qantas Regional Lounges, and

partner/associated lounges

– this includes complimentary food, beverages, and Wi-Fi

Additional allowances for checked baggage on eligible flights (on some flights additional checked luggage can cost non-club members around $100 per piece of baggage)

Dedicated service and check-in desks

The ability to bring a guest into the lounge every time you travel – children and/or family members may be allowed into the lounge without you having to pay for their entry

Earn 3 Qantas Points per $1 spent on your Qantas Club membership

Priority on waitlists for tickets

Discounts on Qantas Meeting Room hire rates

Qantas Club members can also access exclusive discounts from Secure-A-Spot and Deliveroo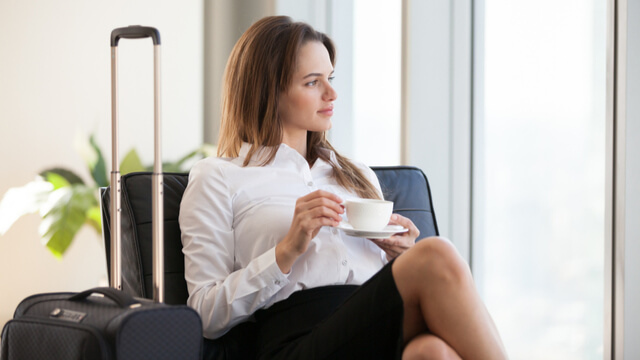 How do I sign up for the Qantas Club?
You can sign up for a Qantas Club membership online through the Qantas website. The sign-up process will require you to either provide the details of your Qantas Frequent Flyer membership. Alternatively you can sign up for the frequent flyer program when registering as a Qantas Club member. Note that this will entail paying the Frequent Flyer join fee of $99.50 as well as the membership fee and join fee for your chosen Qantas Club membership period.
You will then need to provide several points of personal information, including your country of residence and tax residency, name and gender, contact information and address. Once you've entered all the relevant details, Qantas will generate your membership fee quotes for one, two, and four-year memberships.
How much does it cost to join the Qantas Club?
How it much it costs you to join the Qantas Club will depend primarily on your tax residency, according to Qantas. At the time of writing, it says Australian tax residents will generally be quoted:
$939 or 140,000 Qantas Points for a one-year membership ($540 membership fee + $399 join fee)

$1,379 or 215,000 Qantas Points for a two-year membership ($980 membership fee + $399 join fee)

$2,249 or 340,000 Qantas Points for a four-year membership ($1,850 membership fee + $399 join fee)
The cost of your Qantas Club membership can be either offset or paid for entirely with Qantas points. However, Point Hacks advises that using points to pay for a Qantas Club membership "generally represents poor value", as it will generally see your points valued at well below Point Hacks' standard Qantas Point value of two cents.
The $399 join fee is only paid once on new memberships, so if you choose to renew your membership you'll only be required to pay the membership fee for your chosen membership period.
If you decide to buy a Qantas Club membership, you can choose to pay an additional $350 for an Annual Guest Card, which allows you to bring a second guest into the Qantas Club on each visit for 12 months. The Qantas Club sign-up portal accepts payment by card only.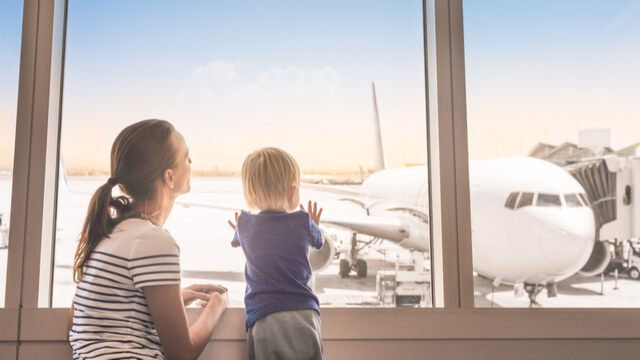 Are there any other ways to access Qantas Club lounges?
Apart from buying a Qantas Club membership, you may also be able to access Qantas lounges and Qantas partner lounges if you have an eligible Qantas Frequent Flyer credit card.
If you're a Qantas Frequent Flyer with a flight coming up, you may also receive an email inviting you to purchase a lounge access pass up to five days before the flight. Qantas says that the cost of a single-access pass will vary by airport, and your specific price offer will be presented when you click on the link in the invitation email. Qantas notes that it reserves the right to change the cost of lounge access passes at any given time.
Is Qantas Club membership worth it?
Whether Qantas Club membership is worth it or not for you personally will likely depend on how often you fly, and whether you think the benefits of access to Qantas lounges are worth the cost of membership.
If access to Qantas lounges is specifically what you're after, it could be worth considering whether paying to use the lounge on each occasion would actually work out cheaper than a membership.
It's also worth noting that several Qantas Frequent Flyer credit cards offer access to Qantas lounges as a feature. So, if you already use a frequent flyer credit card, it could be worth checking to see if you already have access. Or if you are considering taking taking out a card, it may be worth considering this feature when you are comparing cards. But remember to consider the costs of the card, such as the annual fee and interest rates that apply, ad importantly whether the card is suited to your financial circumstances and spending habits.
If you are considering a frequent flyer credit card, you can compare a range of options with Canstar.
One final aspect of the program to might want to keep in mind is that Qantas mandates a 'smart casual' dress code for its airport lounges, which prohibits items of clothing such as swimwear and sleepwear. So, whether you regularly fly to the coast and arrive at the airport ready to hit he beach in in boardies and a singlet, or prefer dressing comfortably in uggs and trackpants for a long flight, you may want to consider if you're willing to compromise on your usual airport attire in order to access Qantas' airport lounges.