A new road safety app has launched which is set to make it easy for Australians to check out safety rating information before buying a new car.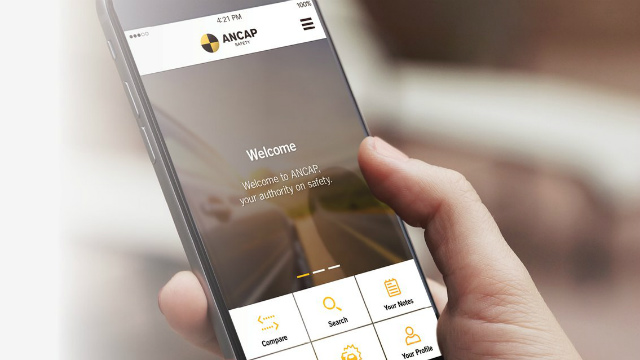 The ANCAP Safety mobile app, aimed at helping consumers make safer vehicle choices, was this week launched by Federal Minister for Infrastructure Transport Darren Chester in conjunction with the New Car Assessment Program (ANCAP).
The app is set to allow people to view official safety ratings in the lead-up to buying a new car, as well as provide additional content to keep consumers updated on vehicle safety information post-purchase.
"Getting Australians to drive the safest car they can afford will help to reduce road trauma and by checking this app, vehicle buyers will be better informed before they make their choice," said Mr Chester.
Earlier this year, My Chester discussed the need to get young people into safer cars, highlighting that road trauma costs Australia's economy $30 billion a year, not to mention the "immeasurable" social impact.
"Safer vehicles are a vital element of the Safe Systems approach to road safety and the Australian Government is proud to share this important new tool to enhance the safety of all Australian road users," he said.
ANCAP CEO James Goodwin said the new app will be a useful tool for anyone buying a new car.
"We would encourage all consumers to opt for the safest car that suits their needs and this app, which has easily vehicle safety information, helps them do that," said Mr Goodwin.
What are ANCAP safety ratings?
ANCAP safety ratings are designed to give consumers independent information on the comparable safety of new vehicles sold in Australia.
The ratings indicate the level of safety a vehicle provides on a 1 to 5-star scale.
According to ANCAP, you have twice the chance of being killed if you are in a 3-star ANCAP rated car compared to a 5-star ANCAP rated car.
There are also used car safety ratings (UCSR), based on Monash University analysis on police-reported crashes in Australia and New Zealand, which could be useful for first car buyers shopping around for a secondhand vehicle.