CANSTAR provide their top tips for protecting your car from the elements this storm season.
Summer often brings weather that can do some serious damage to anything in its way. For those without garages or car-ports, protecting your car from hail or rain at this time of year can be especially difficult. As well as hail, fallen trees or branches, rising floodwater, and even plain old rain can all cause major problems for all kinds of vehicles, big and small.
Here are a few ways to protect your car from hail and other storm damage, to help minimise the chance of your wheels copping a summer-storm beating this year.
1. Go shopping
If there's a serious storm on the way and you're concerned about your car, consider a visit to your local shopping centre. It will most likely have a covered car park where you can leave your vehicle, whether the shops are open or not. You could also go see a movie, as most cinemas have sheltered parking. This will protect your car from being damaged by hailstones and storm debris.
2. Blankets
If you're caught with only a few minutes' warning, and no cover, throw some relatively heavy blankets over your car and tie them down. This can help to protect your car from most things a storm could throw at it. Especially most hail stones and small branches. They won't do much if a tree falls on your car, but hopefully you'll be covered for pretty much everything else.
3. Keep your car away from bodies of water
If you live near a creek, river, or even a lake, find a place to park your car that's either on higher ground, or far enough away from the body of water to ensure its safety. Otherwise, you run the risk of your car being damaged by flood water.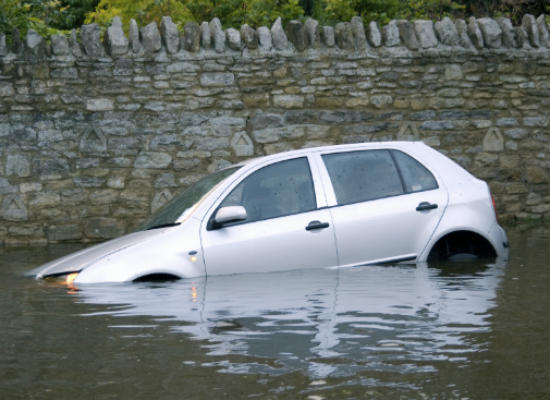 4. Check the BOM website
The Bureau of Meteorology (BOM) website issues regular weather updates and warnings. Make a habit of checking it regularly when the weather looks a bit dodgy.
5. Check whether your insurer has a warning system
Some insurers, such as Budget Direct via its Hail Hero service, alert customers when there is a forecast for hail in the customer's local area. That's not to say you should run towards any insurer with a warning system – but it's always worth asking your current insurer what they offer, and comparing your options on the CANSTAR website.
6. Keep surroundings clear
Inspect the area around your home/where your car is parked for potential hazards. Loose roof tiles, overhanging branches, and TV aerials all pose a threat to your car in heavy winds.
A bit of time spent taking preemptive measures to protect your car from hail and other storm damage can help to avoid a major headache (and cost) after the event.
Of course, you should always check what your car insurance would cover if your car were to be damaged by hail, flood water, or other storm-related disasters: