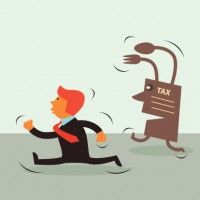 Running a small business can be an intensive and exhausting activity. It?s easy to push chores such as tax into the background. Taking the time to be tax-organised though can save you money in the long term. Here are some tips:
1. Pay your bills on time
Remember to pay any tax-deductible costs that you have by June 30th, otherwise you won?t be able to claim them in your tax return this year.
2. Keep your receipts
To claim something as a tax deduction you generally need to have proof of purchase, so make sure you have a paper trail. Even better, scan all your receipts and keep a digital file as well.
3. Know what running expenses you can claim
Some expenses can depend on the industry in which your business operates, however there are plenty of generic running expenses. Essentially, most expenses that you incur in running your business – from electricity and gas to accountancy and legal fees, telephone, stationary and professional registration costs – can potentially be claimed.
4. Know what other office deductions may be available
In addition to business running costs, business furniture and equipment can also be claimable. Larger items (such as a computer, desk, airconditioning and other equipment) may need to be depreciated. Less expensive items (such as computer software, filing trays – even a desk lamp) may be immediately claimable. Tip: every item sold at Officeworks can potentially be a tax deduction!
5. Understand your employee responsibilities
Salaries, PAYG withholding and superannuation are just the tip of the employer responsibility iceberg! The ATO website has some excellent general information and ensure that you seek professional advice as well. No matter how well-prepared you believe yourself to be, when it comes to tax obligations a professional opinion is invaluable.
Also make time to surf the ATO website. The Australian Taxation Office (ATO) website has a series of good "tax basics for small business" videos to step you through your tax-related obligations. Make the time to check them out. And of course lodge your return on time! It?s a shame to do all the hard yards of collating your data – only to lodge your return late. The deadline will differ depending on your method of lodgment, so make sure you check it out.