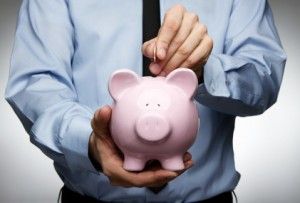 Shopping around for the best cash rate is automatic for savvy consumers, and with the level of business savings at historic highs it?s time for cashed-up small businesses to get in on the act!
Over the past three years, deposits from non-financial institutions have risen by approximately $72 billion dollars, with total savings deposits now equalling more than $400 billion. While this still lags the level of household deposits, it?s a significant amount of money, much of which may be underperforming.
The pressures of daily work mean that small business owners often lack the time to research their savings account options. It doesn?t need to be a complex task; some easy-to-follow tips for making the most of your savings are below.
Avoid fees! The higher the level of fees you are paying on a savings account, the higher the level of interest you must earn to offset them. Healthy competition means that there are a number of fee-free online saver accounts available so check out your options. Fee-free may not include extras such as ATM or cheque access, however the cost of including these options on a savings account may well outweigh the benefits.
Sweep often. Sweeping excess funds from your transaction account to your savings account on a regular basis will help to maximise your return. Interest – if any – paid on transaction accounts is low, so shifting funds to a savings account as soon as possible can increase the amount of interest your funds earn. A sweep facility could be of assistance as they are designed to perform this automatically.
Shop around. If your business doesn?t require instant access to the funds, you can afford to compare rates over varying investment terms. The extra choice means that you are able to chase the highest rates for your businesses savings.
Consider promotional/bonus rates. Financial service providers want your custom and they are often prepared to pay promotional rates to win it. You will need to weigh up the cost of time involved in switching providers compared to the additional interest earned, however if you are investing a significant sum of money it may be worthwhile to chase promotional rates. Another option is a bonus saver account, however this will provide far less flexibility in terms of accessing your cash.
Read the fine print. In particular, be aware that some savings accounts do not pay interest on the entire balance. Stepped or tiered interest, where the interest rate increases as the balance grows or varying interest rates are paid on each level of savings, are common. It?s important to consider the overall interest rate you will receive on your funds.
If your business has excess money siting in your transaction account then get it working today.