P
roperty maintenance specialist Andy Corcoran
explains how he joined the estimated seven million Australians using the share economy and turned a profit with minimal effort.
A few years ago, I bought a second work van for my electrical and property maintenance business, but then we went through a quiet period and I regretted the purchase. Selling it wasn't really an option as I would have lost money, but at the same time I wasn't sure how I would be able to afford the repayments.
Welcome to the share economy
Car sharing was purely a business decision for me. A woman who works with my wife told me about a peer-to-peer car sharing platform called Car Next Door that allows you to list your car, ute or van to be rented by people living nearby. You just block off the time you need it, then it's available to be rented out the rest of the time by the hour, day or longer.
In the first few months I had about half a dozen bookings, then it got really busy. Now my van is out all the time – it's been on the platform for four years. Whenever I need it for work, I just book it myself. Looking at my tax returns, I'm getting about $10,000 to $12,000 a year on it, adding up to about $40,000 since I first listed it.
Mostly the van is available for members of the car sharing platform to book. That said, I've booked it next week as we have two jobs running in tandem – there are two sets of contractors running in two different sites. It's great having the second work van when I need to get through these busy periods.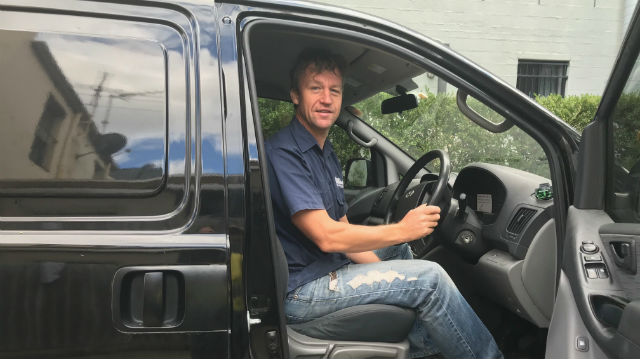 How it works
I really don't have to do much for my van to be rented out – it's a great way of using the vehicle to generate extra revenue.
When someone books the van, I get a message on my phone. All I have to do is make sure the van is clean and well-maintained and there is some fuel in the tank for drivers.
Booking is all automated online and I don't even need to meet the people who rent the van. They collect the keys through a secure lock box on the vehicle with a secure PIN number sent to their phone. It's also convenient as the van is parked on my street, so it's right there when I need it.
Because I'm living in Sydney there are a lot of people in apartments nearby. I expect they use the van to move things, for odd jobs in their business or even to get away for the weekend.
It makes sense to rent it out, especially since I rarely need the van on the weekends or during the evenings. That's really dead time, when the vehicle is doing nothing – it's a way of earning a bit of money on an asset that otherwise would be costing me.
What's next
I'm considering putting another van up for rent. If I maintain this busy period, which is what I'm trying to do, I might put the second vehicle up and take out finance on a new one. Then I'll have two share vehicles on the go.
All the money I get from renting the van out goes right back into the business. It's really an asset to the business and well worth it – it works for me.
Ride-sharing platforms: the Canstar round-up
While Andy is quite happy using Car Next Door, it's not your only option if you're looking to make some spare cash using your under-utilised vehicle. While car sharing is a relatively new and still-growing concept in Australia, there are a handful of other platforms that offer a similar service. If you've got a car you don't use too often, you may find car sharing could be a way of making some extra cash for relatively little effort on your part.
DriveMyCar
Launched in 2010, DriveMyCar was Australia's first peer-to-peer car-sharing service. The service revolves around an online marketplace, where owners can list their vehicles for free, and then renters can rent their vehicle of choice.
Renters must pass a stringent verification process in order to rent vehicles through DriveMyCar, and the platform provides cover for accidental damage and theft.
Getaround
Getaround was started in San Francisco back in 2009 but has since expanded to much of the United States, and more recently Australia. There are no sign-up or registration fees for owners or renters, and the company provides insurance and roadside assistance for all vehicles and drivers.
Carhood
Carhood is slightly different to the services listed above, in that while it's a peer-to-peer car-sharing service, it focuses on cars parked at airports.
Each vehicle is insured for damage, and renters go through a check before being approved to rent cars. Additionally, if you rent out your vehicle with Carhood you may receive a discount on a car rental for yourself on your travels.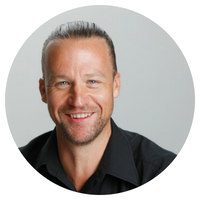 Andy Corcoran has been in the construction industry for 30 years and runs Safe and Sound Property, a team of highly skilled and experienced craftsmen that take on strata, commercial and homeowner projects.