Pubudu Herath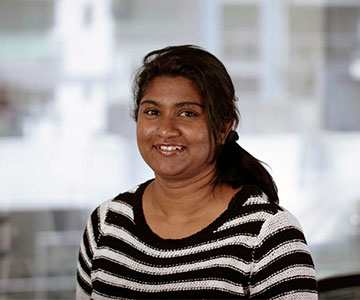 IT Service Delivery Cadet
I am an IT Service Delivery Cadet, working in the IT Team at Canstar. I have been with Canstar for almost a year in my current position and work with almost every Canstar team member in my IT supporting role here. As this is my first work experience in Australia, I really consider this a great opportunity for me to extend myself professionally with such a great team.
I started my working life at JDC Graphic Systems (Pvt) Ltd, Sri Lanka as an IT Executive after completing my Bachelor's degree at Wayamba University of Sri Lanka. After having over six years of working experience in different capacities within the organisation, I moved to Brisbane for my higher studies. I was then selected for this casual role at Canstar, which is a great opportunity for any international student to obtain.
In my Canstar role, I not only have to work with both the IT Development and IT Service Delivery teams, but also as mentioned with all the other teams. There are some continuing schedules and some urgent support calls to attend. It's a challenge and it keeps me busy, but I enjoy every second of it!
Outside of work I spend the majority of my time on my studies, which are lectures, assignments and exams. Apart from that, the rest of my time is dedicated to my family. We use our leisure time to explore the great state of Queensland whenever we can.
With the advanced technologies Canstar uses, there is a challenge in every day that broadens the horizons of my knowledge. For anyone looking a challenging and dynamic career, Canstar is a great company.