Paul O'Connor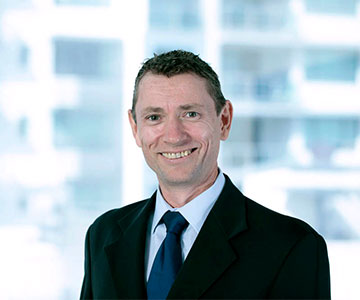 Manager – Wealth, Data & Product
In our Data Operations team, I am the Manager for Wealth Data and Product.  I have been with Canstar over three years, starting off as a casual and took the opportunity for my current role when it came up. My team collects the data for Canstar's Star Ratings for life insurance, income protection, superannuation, pensions and managed investments.  We have recently taken on funeral insurance and in New Zealand we collect data on the KiwiSaver products. My team also manages the data for the life insurance research tool that we provide to financial advisers.
I started my career in finance working at AMP in the alterations department. The job was performing calculations on life insurance products.  Since then I have completed my financial planning diploma while working as a general insurance broker and agent, have been a life insurance agent and worked in a data quality role in the public sector.  I never imagined that the skills and experience from my initial position back at AMP would be so relevant to what I am doing now at Canstar.
Outside of work, and in addition to spending time with my family, I enjoy mountain biking. It's great exercise and is a fantastic escape getting back to nature. I love the technology side of the sport as well. The bikes and equipment have improved dramatically in the last 10 years.
My immediate role before Canstar was in the public sector, which was going through spending cuts at the time. So I really noticed the little things at Canstar such as the coffee machine and free fruit delivery.  Management take care of the health of their employees as well, whether it be flu vaccinations, skin checks or arranging fitness classes. These little things really do make a difference to employee satisfaction.
Professionally, , there is so much to learn about financial services and Canstar is a great place to get that broad industry knowledge.  The people at Canstar are great to work with and management are very motivated, supportive and flexible.