Lynne Cawley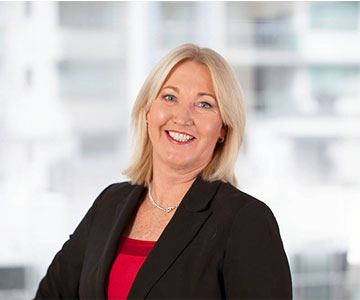 Group Executive, People & Operations
I am the Group Executive, Operations & HR, leading both the data operations team and the HR function.  I have been with Canstar for 13 years, in five different roles, starting out as a part time data analyst and working my way up to my current position.  I started my career at Canstar after having children and whilst I was initially apprehensive, Canstar has always been very supportive.  I love working for such a dynamic organisation and have really grown and developed myself, both professionally and personally, during my time here.
I started my career in finance working at Westpac in their Brisbane Data Centre, before it was outsourced.  After leaving Westpac, I decided to go back and do some further study.  I have always had a real interest in human interactions and decided to pursue a Bachelor of Psychology at QUT.  It was during this time that I also started working part time at Canstar. I love bringing my psychology experience to the Canstar team and am particularly interested in all things 'people'.
In my current role, I am responsible for two teams and no one day is the same.  Our data operations team are key in ensuring that all the data you see on the Canstar website is accurate.  I have a team of 10 and we manage around 20,000 products on our database.  The data team can be a fast paced environment and when rates change, we move quickly to produce the high service standard that we promise our clients.  We are a close-knit team, and whilst we work hard, we love to have a bit of fun whenever we can.
When I am not at work I can be found hanging out with my family and friends, usually with a glass of red wine.  I enjoy playing netball and am always looking for my next travel adventure. I also volunteer for community recovery and have worked with various volunteer organisations helping young people in crisis.
This is a great place to start and build your career.  You never stop learning and things are never boring.  The Canstar family are a great bunch of people and have many diverse skills, which they are more than happy to share with you.  I would recommend working at Canstar to anyone who is looking to build their career and is open to new and exciting opportunities.