Kiran Manwani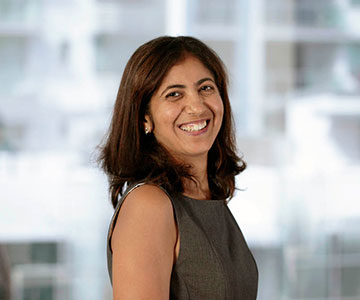 IT Development Manager
I am the IT Development Manager at Canstar, leading the developers and working on the IT Steering Committee to help align the process between the IT team and our Group Executive business leaders. I also help our executives with the roadmap, business analysis and project management. I am in charge of the Agile project management in IT and I run the monthly Sprint meetings with the executives and stakeholders.
I have been with Canstar for nine years in my current role, and every day I have enjoyed working here, because every day has something interesting to offer. I really enjoy my role given its diversity and dynamism, having the opportunity to extend myself professionally and work with such a great team.
Canstar really helps employees to identify their skills and to foster those skills and creativity. For example, I was promoted from a Developer to Development Manager within a span of a year. I started on the Legacy system migration project in Canstar that holds our core data, and since then I have been working on varied projects across all facets of the wider Canstar and Canstar Blue business.
In my IT Development Manager role, I now manage a team of 11 people which consists of developers, casuals, and system support. My team helps Canstar to deliver the needs of the business. We have a strong focus on delivering our key tasks every month and to provide support and maintenance as well.
Outside of work, I spend the majority of my time with my family and friends. I enjoy watching movies at home or at cinemas and I enjoy going out with friends, especially celebrating birthdays. I also love going on road trips and exploring new places.
As we all know, IT is ever evolving, and as Canstar is a growing business it provides many opportunities for project management and to dive into new technology. In my previous professional experience with some organisations it has been a long process between project approval, budget approval and finalisation of teams and technology. By comparison, at Canstar, the executives, business leaders and stakeholders are engaged and confident to make fast decisions. This enables both the piloting of ideas and the fostering of innovation.