James Slack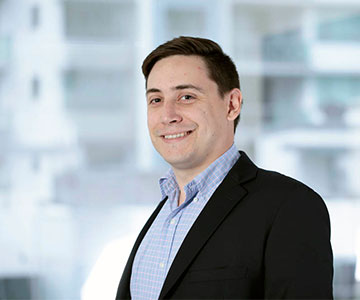 Senior Research Analyst
I am a Graduate Research Analyst at Canstar as part of the Research team.
The Research team's primary responsibility is the production of Canstar's unique star ratings. Since joining Canstar in early 2015, I have progressively taken responsibility for the credit card product line, which includes business and personal credit cards in Australia and New Zealand, as well as credit card reward programs. I have also worked in the areas of landlord insurance and health insurance.
As a Research Analyst, I also assist in designing and implementing the methodology for new and current star ratings projects. One of the highlights of my time at Canstar so far has been working on the new Star Rating for travel credit and debit cards. Working in the Research team is consistently interesting and challenging, requiring us to be aware of and adapt to changes in market offerings in financial products and changing consumer needs and behaviour.
My academic background is in Mathematics and Physics. I completed my degree at the University of Queensland where I enjoyed both the theoretical and practical aspects of both sciences. I found particularly attractive the application of mathematics to the study of financial markets, so I supplemented my science studies with courses in economics. Upon graduation, I was fortunate to be offered an opportunity to be a part of the Canstar team, where I can use my knowledge and skills to give consumers an advantage when faced with making important financial decisions.
Beyond my career at Canstar, I have a keen interest in astronomy and technology, as well as a passion for continued learning. After travelling overseas for the first time to Japan upon completing my degree, I am excited about planning more trips.
Developing professional and personal relationships at Canstar has been rewarding and it has proven to be an innovative and adaptive business to work for. I am excited for the learning, challenges, and insights that lie ahead.