Opinion – Elliott Pringle, Good2Go Travel Insurance
These days, more and more Australians are swapping a "fun in the sun" holiday for one that can contribute to communities abroad. That feeling of giving back and helping others is really part of the Aussie way of life, but could it at times be doing more harm than good?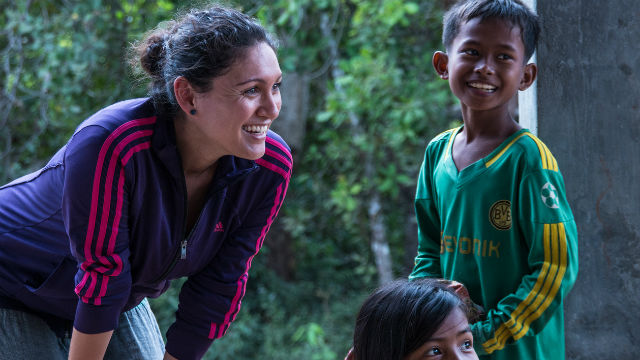 "Voluntourism" has been around for many years, but lately there has been an increase in its popularity, especially with younger travellers. Voluntourism can take many forms, from building houses for indigenous communities in Mexico, to helping out at an Elephant Nature Park in Thailand or volunteering at an orphanage in Cambodia.
There are countless tour companies and organisations that cater to voluntourism, but it pays to do your research and make sure you find the right one. This is important not only for yourself in terms of making your trip easier to prepare for, but also so you actually make a difference to the community you are visiting.
For the active types and those who don't mind a physical challenge – a great way to help people in need is to take part in a charity adventure. Companies such as Inspired Adventures partner with reputable charities such Beyond Blue, IFAW and UN Women to raise vital funds.
The Trek For Rights 2018 is a perfect example of a charity adventure which was organised by Inspired Adventures and the UN Women National Committee Australia. The 13-day trek through the Himalayas and into Nepalese communities raised over $150,000 for UN Women to help the organisation continue to empower Nepalese women and girls following the devastating 2015 earthquakes.
Charity adventures are a great way to help others because while you do have to cover your own travel expenses, you also raise the much-needed funds yourself and they go directly to the charity the adventure is supporting.
Voluntourism traps to watch out for
There are, however, some examples of voluntourism that can actually have a negative impact on communities. Volunteering at some orphanages in developing countries, for example, has been known to negatively impact those communities. Volunteer placements at orphanages can at times simply be revenue generating for the orphanage with some of the children being essentially loaned to the orphanage by their family. Another major issue and one that we all should be concerned with is that some organisations and orphanages don't screen or do background checks on volunteers – this opens the door to potentially placing those children at risk.
Before you consider voluntourism abroad here are a few things you should be aware of:
Research is a must! Ensure you find out the Visa and entry requirements for the country you will be volunteering in. A tourist visa may not entitle you to volunteer in certain countries.

Make sure the travel company or organisation you are arranging your trip with partners with a reputable charity such as UN Women.

Arrange your volunteer placement before you leave Australia. In some countries, you cannot arrange placement after you have arrived.

Make sure you have the right skills that align with the volunteer activities you will be doing. If don't have skills that can actually benefit a community are you really making a difference?
To help avoid scams, here are some key points to consider when researching voluntourism companies to help ensure your goodwill makes a difference as intended:
Excessive Fees: Ask yourself, do the costs really add up? There are many honourable volunteer organisations that ensure the bulk of what you donate or volunteer your time to goes towards the cause you're actually supporting. These organisations price responsibly and should be transparent about their cost structure.
Background Checks: Legitimate organisations will require you to provide personal information and maybe even a CV depending on what volunteering role you will be doing. Police Checks or Child Safety checks should also be done if you are planning on working with children. You wouldn't want people to be able to work with children in Australia without being checked so this thinking should also apply overseas
Corporate Policies: Look for companies that have a responsible

tourism

policy that is culturally, economically and environmentally responsible
Available Information: Are you able to easily find out information about their mission statement and financials? Are there publicly available reviews or stories from other travellers who have used the company?

To learn more, the Department of Foreign Affairs and Trade (DFAT) has some great information on "Smart Volunteering".
In the end, being a "voluntourist" can be a truly amazing experience and really make a difference to communities in need, but just remember a few things: Do your research, be informed and prepared, have the right skills for the community you're working with and be child safe.
About Elliott Pringle