Ever since pregnant celebrities such as Jessica Simpson, Kim Kardashian, Sienna Miller, Kate Hudson, even the Duchess of Cambridge took their bumps on holiday, babymoons are becoming popular escapes for parents-to-be from all walks of life. Michelle Bridges was showing off her baby bump in Tahiti recently.
A babymoon is just a fancy way of saying short holiday for expectant couples, squeezed in somewhere between the time morning sickness eases off and the Mum-to-be gets too big to want to go anywhere. It's a last ditch effort at relaxing on the beach, in the spa, and by the pool while sipping (non-alcoholic) cocktails before the business of parenting begins in earnest.
Travelling while pregnant? What could go wrong?
For most couples, their babymoon is as enjoyable as a honeymoon or an anniversary getaway. For others, it spells stress and financial disaster because when a babymoon goes wrong, it can really go wrong! Premature birth could be a dramatic culprit but any pregnancy complications away from home can cause great problems.
The recent, well-documented case of a Queensland couple babymooning in Hawaii highlights the risk. The couple's baby decided to arrive three months early at Kona, a 40-minute flight from Honolulu. The small local hospital did not have the facilities to care for an extremely premature baby so they were flown to Kapi'olani Medical Centre for Women and Children in Honolulu.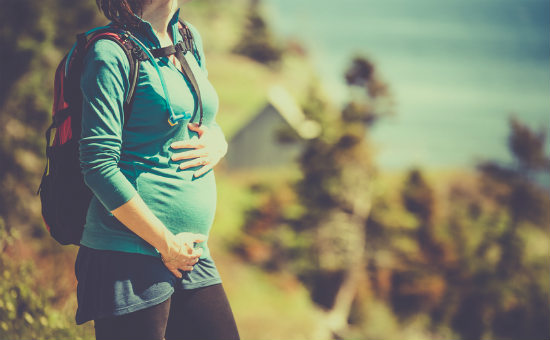 Fortunately, the couple's travel insurance covered the cost for the woman's pregnancy-related treatment in the US. However, the insurance did not cover the baby who will have to say in NICU until his original due date in September. The cost of caring for the baby is more than $1 million. Remember, this is the USA where health costs are exorbitant.
Then there are the issues of living away from home for months with no work income, being far from the family support network, and dealing with the masses of red tape such as consulates, embassies, visas, social services, doctors, nurses and neonatal specialists.
Sadly, this is not an isolated case. Exact numbers can't be pinned down but giving birth abroad, particularly when it is unexpected, is a real risk and could come at considerable cost, emotionally and financially.
Does your travel insurer cover pregnancy?
Travel insurance differs too with how it deals with pregnancy cover. Cover typically ranges from 26 to 30 weeks, with some insurers also covering newborns. However, complications prior to taking out the policy and pregnancy from various forms of fertility treatment are general excluded. Insurers also treat single and multiple pregnancies quite differently and will often only cover them before the 26th and 19th week time frames respectively.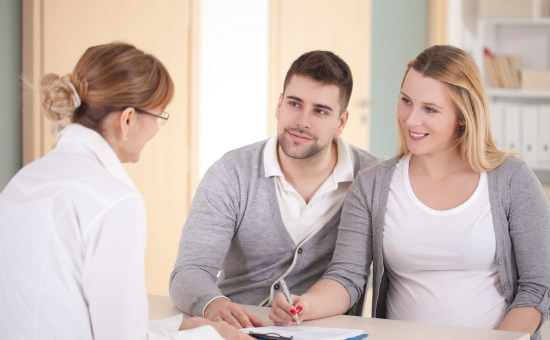 Based on the travel insurers researched by CANSTAR, the breakdown of the number of insurers covering standard pregnancy issues to a particular cut off point are as follows:
| | |
| --- | --- |
| Number of Weeks | No Company |
| 18 | 2 |
| 20 | 2 |
| 23 | 13 |
| 24 | 9 |
| 26 | 25 |
| 30 | 1 |
| 32 | 2 |
Source: Canstar Travel Insurance Star Ratings data, 2015
From the start of week 33 to week 40 of the pregnancy, there is no cover for claims relating to pregnancy and normal childbirth, however, medical expenses cover will be provided if any of the following emergency complications arise:
Toxaemia (toxins in the blood)
Gestational hypertension (high blood pressure arising as a result of pregnancy)
Pre-eclampsia (where you develop high blood pressure, carry abnormal fluid and have protein in your urine during the second half of pregnancy)
Ectopic pregnancy (a pregnancy that develops outside of the uterus)
Molar pregnancy or hydatidiform mole (a pregnancy in which a tumour develops from the placental tissue)
Post-partum haemorrhage (excessive bleeding following childbirth)
Retained placenta membrane (part or all of the placenta is left behind in the uterus after delivery)
Placental abruption (part or all of the placenta separates from the wall of the uterus)
Hyperemesis gravidarum (excessive vomiting as a result of pregnancy)
Placenta praevia (when the placenta is in the lower part of the uterus and covers part or all of the cervix)
Stillbirth
Miscarriage
Emergency Caesarean section
A termination needed for medical reasons
Premature birth more than 8 weeks (or 16 weeks if you know you are having more than one baby) before the expected delivery date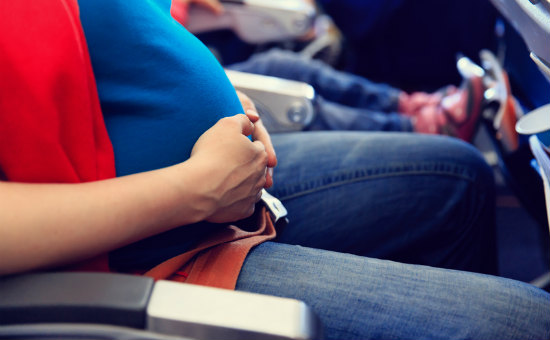 "We understand that this kind of traveller has different needs, and our goal is to provide tailored products to meet these requirements," said Jonathan Etkind, Commercial Manager, InsureandGo.
"Our recent CANSTAR award accolades our unique pregnancy cover for up to 32 weeks, which is outstanding in a market where other insurers may only cover for up to 26 weeks. As a travel insurance specialist, we strongly encourage pregnant travellers understand the conditions they might be facing and ensure they are covered for their specific needs."
Can you fly when pregnant?
Before booking anything, read up on travel insurance and airline policies regarding pregnancy. Virgin, Jetstar and Qantas have specific guidelines for flying while pregnant. In a nutshell, Virgin and Jetstar are fine with travel prior to 28 weeks pregnant, after which a medical clearance is needed. Qantas says for routine pregnancies you can travel on flights of four hours or greater up to the end of the 36th week for single pregnancies and the end of the 32nd week for multiple pregnancies (e.g. twins).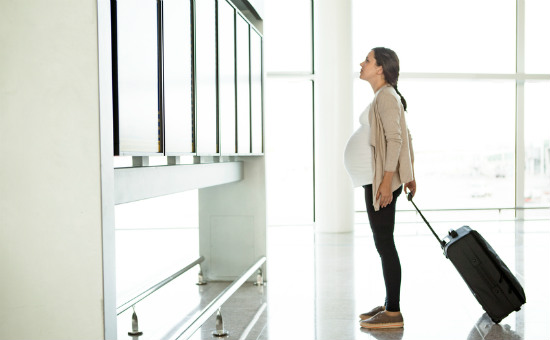 Flights of less than four hours duration mean you can be "more pregnant" – up to 40 weeks and 36 weeks respectively. Of course, Qantas also requires a medical clearance after 28 weeks, particularly if you are having complications with your pregnancy. In short, there are plenty of conditions but all airlines state clearly what they will and won?t accept on their websites. It?s up to you to be familiar with their rules, but you can read this for some more info.
Stay home instead?
For those who don't wish to risk straying too far from home, a babymoon within Australia can be just as luxurious as an overseas destination. It is not without risk though, as anything could happen but at least you are familiar with the medical system here and are not countries away from your family and friends.