NAB wins Canstar Bank of the Year – Everyday Banking Award. We interview NAB Executive General Manager, Deposits & Transaction Services Michael Starkey .
The way that we transact has changed fundamentally over the past few years as use of cards outstrip the more traditional cheques and cash. At its core though, the importance of great-value cost and service from our financial institutions remains the same.
Each year Canstar researches everyday banking accounts across Australia to award its Bank of the Year – Everyday Banking. In 2016 Canstar is pleased to congratulate NAB for comprehensively claiming the Award.
Cansatr caught up with NAB Executive General Manager, Deposits & Transaction Services, Michael Starkey, to talk about tech development, Australian uptake and product improvements.
Q: Congratulations on your Bank of the Year – Everyday Banking award win. This is a hotly contested award because, no matter what other financial products and serves they may use, everyone needs everyday banking solutions. What are some of the enhancements NAB has made to its Classic Banking over the past 12 months?
A: NAB is constantly looking for opportunities to improve and enhance its everyday banking products, to give our customers a better experience.
We have made a number of changes to our product offering over the past year. Overall, we've focused on improving each customer's end-to-end relationship with NAB – from the way we welcome customers, to their ongoing experience once their accounts are set up. Customers can now apply for accounts online, easily conduct their banking through our Internet Banking and Mobile Banking Apps, and receive their important documents via email.
Our new mobile banking experience, which will be launched in coming weeks, will make it even easier for customers to manage their money and control their cards, so our customers can look forward to simpler and more convenient everyday banking with NAB. For example, through our new Mobile Banking App, customers will be able to switch on/off contactless payments, ATM cash withdrawals, online purchases and overseas card usage, and if they think they've lost their card or it's been stolen, block or unblock their card. These world-leading functions will give our customers greater control over their cards so they can do their everyday banking more easily, simply, and conveniently.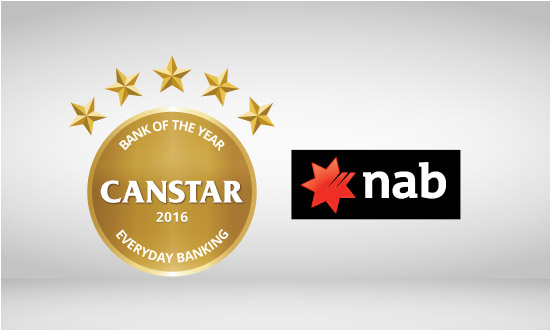 Q: When it comes to everyday banking, how important is it to provide innovative tech solutions?
A: In this day and age, it's very important for us to innovate. Innovation creates opportunities for us to provide our customers with new products and services and improve the customer experience.
Increased innovation and disruption both in the finance sector and elsewhere has set the bar high for what customers expect from their bank, and NAB is constantly looking for innovative ways to improve our products and services.
Last year, we established NAB Labs to develop new and innovative solutions, as well as to drive innovation across the broader organisation.
Q: There has been a fair amount of talk about cashless societies in recent times; do you think Australia will become a cashless society?
A: Australians are fast adopters of technology, and cashless payments are no exception.
New technology has made it easier and more secure for customers to pay with their cards, and we now see more than half of all payments being made without cash. The use of contactless payments has risen by 60 per cent over the past year, cementing Australia as a world-leader in contactless payment adoption.
Recent surveys by the RBA and APCA show use of cash in Australia has declined, and while it's expected that this decline will continue, we believe it will be a very long time before cash disappears altogether from the Australian market.