As a small business – particularly a start-up of just a few people – fixed overhead costs can be crippling. The combined cost of rent, utilities and insurances can be enough to prevent some bright ideas getting off the ground.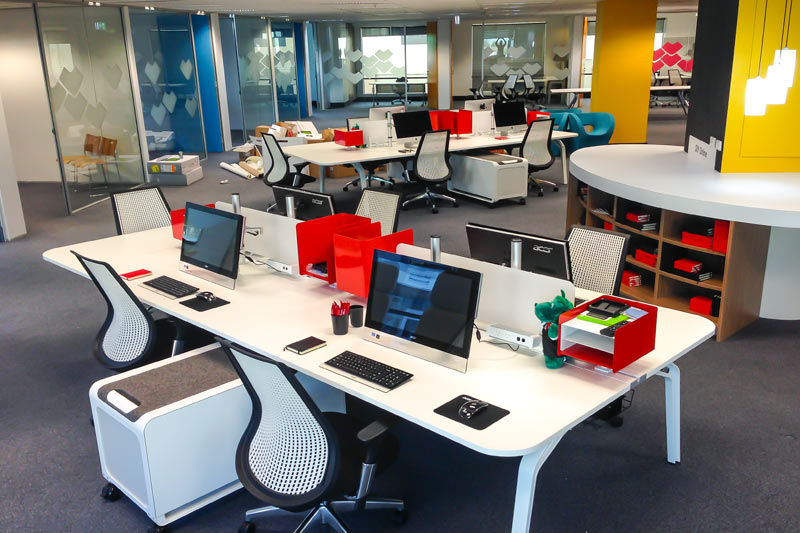 Steep costs in the set-up phase is an issue that St George Bank is helping to alleviate for some new SMEs with the launch of a free, full-service office space in Perth CBD for up to 20 people at a time.
The Perth Business Hub is a co-working environment fitted out with Wi-Fi, tablets, meeting rooms, telephones, printers, stationary, daily newspapers and a kitchenette so SMEs have the capacity to establish and grow their operation, at no cost. It?s a service that will no doubt be appreciated by local SMEs, and the Perth Business Hub is the next expansion in a concept that was first rolled out in Chatswood in January 2014.
Canstar caught up with St George Bank General Manager of Business Banking, Phillip Godkin, for a quick Q&A on the new WA service.
Q: The Hub is a fabulous idea – where did the idea come from?
A: St.George has a long proud history of supporting small businesses. We support over 300,000 small businesses nationally and understand the daily pressures they face. The Hub was created so St.George can give a helping hand to small businesses as they get their operation off the ground.
Q: It?s well-documented that SMEs can suffer isolation and stress due to the small and sometimes solitary nature of their working environment. Is the Business Hub a good way to avoid some of this isolation?
A: Absolutely. It?s a space for people to come and work on their own, or to work collaboratively, share information and even form successful partnerships. We had a great example in Sydney of two small businesses who joined forces on a project after meeting in the Hub.
Q: With regards to the Chatswood experience, are there particular industries more likely to use the Hub?
A: The Chatswood Business Hub has proven to be an outstanding success, with the Hub often booked to capacity and over 4,000 users taking advantage of the facilities since it opened. It attracts all sorts of industries from fashion to finance. It?s particularly popular with digital and information technology businesses such as web designers and IT consultants.
Q: Any further locations that are on your radar?
A: Yes, St.George plans to invest in more business hubs across the country as part of its ongoing strategy to support small businesses.