Treasurer Scott Morrison is pushing a set of tax reforms which will make it easier for fintechs to access cheaper financial support.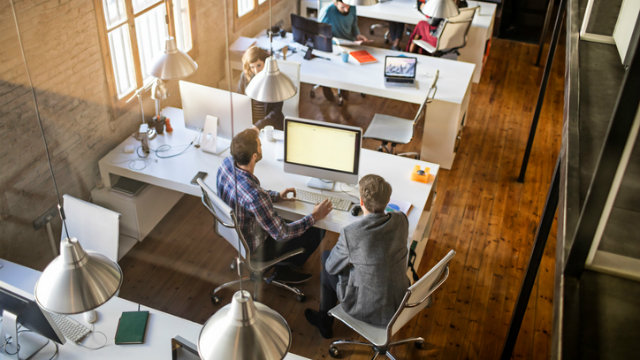 One of the Government's focuses are regulations surrounding authorised deposit-taking institutions (ADIs) and which ones can and can't call themselves banks.
Under current regulations, an ADI can only call itself a bank if it holds more than $50 million in capital and many ADIs that fall below this threshold trade as a credit union.
The Government is looking to change this based on the fact similar actions in the UK encouraged an uptick in new 'digital banks'.
Morrison said this led to a flood of new online lenders in the market, forcing the major banks to reduce their interest rates and product pricing.
He also noted if the regulations change, there are roughly 58 Australian ADIs who will be newly entitled to call themselves a bank, which could boost their market appeal and ability to secure cheaper funds.
The Government hopes these cheaper funds will then be accessed by FinTechs, driving innovation and small business in Australia.
Non-bank ADIs such as credit unions already often offer interest rates lower than those offered by banks, but if these low rates attract a large volume of borrowers, the small ADIs often don't have enough capital to lend to all of them.
CUA in particular put a brake on investment lending in April due to having insufficient capital.
New tax reforms also a boon for fintech
On 31 October the Government released draft legislation which outlines proposed changes to the Tax Incentive for Early Stage (angel) Investors and the Venture Capital Limited Partnership and Early Stage Venture Capital Limited Partnership regimes.
Said proposed changes will, according to the Government:
Ensure that investments in FinTech businesses can access support under each program
Ensure the tax measures operate consistently with their policy intent
Continue to provide generous and effective support to innovative Australian companies
The reforms will essentially remove restrictions which prevented investors from accessing certain tax incentives when investing in fintech.
The 2016-17 Federal Budget saw a number of new tax incentives aimed at investors and venture capitalists, which were meant to boost innovation in the economy.
However the fintech sector was not included in these tax incentives, which the proposed amendments are seeking to change if passed.