Consultants at the Australian Healthcare Week conference say medicine in the future is likely to be dominated by technology such as wearables and implants, as well as a host of other innovations.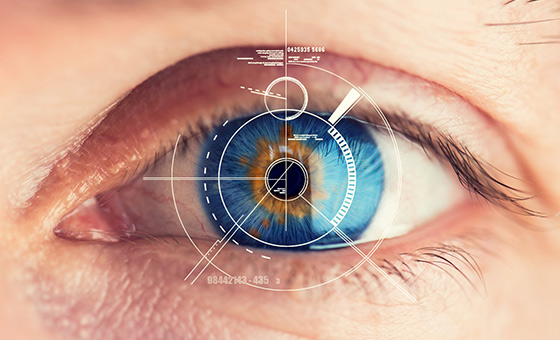 Wearable devices will soon be able to track every aspect of your health and fitness, according to Frost and Sullivan's Consulting Director, Mark Dougan.
Speaking at the recent Australian Healthcare Week conference in Sydney, Mr Dougan discussed the new opportunities for medical businesses and entrepreneurs.
Wearable devices that track your health were a key focus.
These clinical wearables can be used to measure pretty much every parameter of the human body, such as sleep, mental health, cardiovascular disease, diabetes and much more.
"Imagine a future of social media networks that encourage you and your loved ones to watch your health," said Mr Dougan.
"Your friends could be sent information that you have a high cholesterol level and you've been drinking too much recently."
Similar to the Internet of Things, this area of technology is fast becoming known as the Internet of Medical Things.
This new market is already a lucrative one, and it is expected to be worth approximately $20 billion by the beginning of the next decade.
The adoption of internet-based health technologies is being led by wearable devices and implants, and this will fundamentally change the way healthcare is delivered not just in Australia, but across the world.
"We're moving from healthcare being delivered from centralised facilities (hospitals and clinics) to a more decentralised model, where healthcare can be delivered at any place," Dougan said.
Issues with internet-based health devices
Many believe the intrusion of internet-based devices into the health industry would be a good thing, with some believing it could address soaring health insurance premiums.
While this may be true, the innovations are not without their risks, according to Dougan.
He has warned potential entrepreneurs to consider these risks before launching their devices.
"If you're interested in launching devices or services you need to think about a number of things," he said.
Dougan says entrepreneurs should ask themselves the following questions:
How does your device or solution integrate primary care and home-based care?
How effectively can you reach the end patient?
With whom do you need to partner?
What's your business model?
How can you as an organisation transform and disrupt how healthcare is delivered?
Angela Ryan, deputy chief clinical information officer for the Australian Digital Health Agency, agrees that 'digital health' can be used to address chronic disease in Australia.
Speaking at the conference, Ms Ryan said "breaking down silos" within the medical sector will help the Australian e-health ecosystem to grow.
"The industry would like innovation off the back of clear standards and specifications," she said.