Approximately 1 in 3 first home buyers may hold off on buying a property if interest rates rise, according to new research.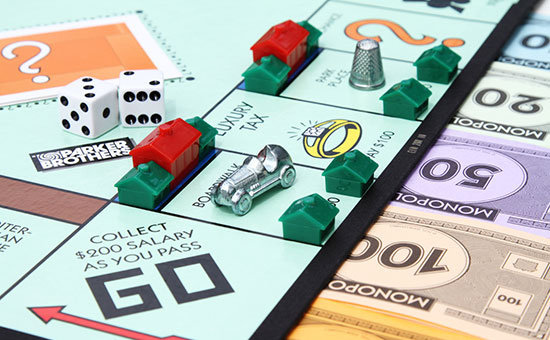 Mortgage Choice and Core Data's Evolving Great Australian Dream whitepaper revealed 33.7% of surveyed prospective buyers said they'd be "increasingly unlikely to buy a home" if rates began to climb.
Meanwhile, 33.4% of the survey respondents said potential rate rises would not affect their purchasing intentions, while the remaining 32.9% are unsure as to what they would do.
Mortgage Choice CEO John Flavell finds the fact that so many first home buyers would delay buying in the wake of rising interest rates concerning.
"The fact is, rate rises are inevitable. In fact, over the past few weeks, the majority of lenders have increased the interest rates across their suite of home loan products," Mr Flavell said.
"The reality is, even with the latest rate increases, mortgage interest rates are still sitting at historically low levels, which ensures the cost of borrowing is still incredibly affordable."
Mr Flavell encourages those new to the property market to do their own research before applying for a home loan.
"It is important to check that you are not only able to service a mortgage at current interest rates, but at increased rates, which will be inevitable," he said.
"A qualified mortgage professional can walk you through your options and recommend the best product to suit your current and future needs."
RBA to keep rates on hold throughout 2017
While lenders may be increasing their own rates, the official interest rate has remained at a record low of 1.50% for the seventh month in a row.
#BREAKING: The Reserve Bank of Australia has left interest rates on hold at 1.5%. #9Finance pic.twitter.com/UNqMoBsVAW

— 9Finance (@9Finance) April 4, 2017
And according to numerous industry experts, such as CommSec Chief Economist Craig James and AMP Chief Economist Shane Oliver, the RBA is likely to keep rates on hold throughout the remainder of 2017 and beyond.
..#RBA sees recent APRA measures as helping reduce risks around household debt. RBA likely to be on hold into next year

— Shane Oliver (@ShaneOliverAMP) April 4, 2017
NSW government's latest solutions
With Australia's millennials among the least likely to buy a new home anywhere in the world, the NSW government is tossing up the idea of offering grants for the purchase of existing homes, as well as deferring stamp duty payments.
Currently, first home buyers in NSW are eligible for a $10,000 first home owner's grant to go towards a newly constructed house only if the value of said house does not exceed $750,000.
Premier Gladys Berejiklian is considering increasing the threshold for these concessions, to suit the currently inflated house prices in the market.
Deferring stamp duty would mean first home buyers can pay it off over several years, which would go a long way to helping out those wo are struggling to break into the housing market.
The state of Victoria has already abolished stamp duty entirely for first home buyers, as long as the house they are buying costs less than $600,000.
Victorian Premier Daniel Andrews calls this "a really simple, common sense way in which we can support more young couples into the housing market."
Some first home buyers are already receiving stamp duty savings with developers coughing-up thousands ahead of the official tax cut. #9News pic.twitter.com/IcQWhtynVQ

— Nine News Melbourne (@9NewsMelb) April 6, 2017
However, it is looking that the more likely option being considered by the NSW government is increasing the threshold of first home buyer grants.
One Nation backs proposed super solution
The government is reportedly considering allowing Australians to dip into their super savings in order to enter the property market, but they are facing stern opposition to this idea.
Shadow Treasurer Chris Bowen called it "the stupidest idea ever", while Greens Senator Lee Rhiannon called it "idiotic". While many stakeholders are firmly against it, there are some who support it, such as One Nation senator Pauline Hanson.
.@AustralianSuper head Ian Silk: super is not a solution to housing affordability to first home buyers, it would simply add to demand. pic.twitter.com/1inwa5MhOq

— Sky News Business (@SkyBusiness) April 5, 2017
Senator Hanson welcomed reports that the government is looking into helping young Australians enter the housing market sooner.
"We need to look at ways to give young Australians a chance to buy into the Australian dream," Senator Hanson said.
"Looking at allowing young people access to their super to place a deposit on their first home is a good start, but if the Government was serious about helping young Australians afford their own homes they wouldn't be poaching just this policy, they would be poaching all of our polices."
The senator said in her press release that she hoped all sides of politics could "put aside their differences and work together to help young Australians build a more secure future".