In a report released by HSBC, Australia has ranked second-last across 9 countries surveyed about home ownership for millennials.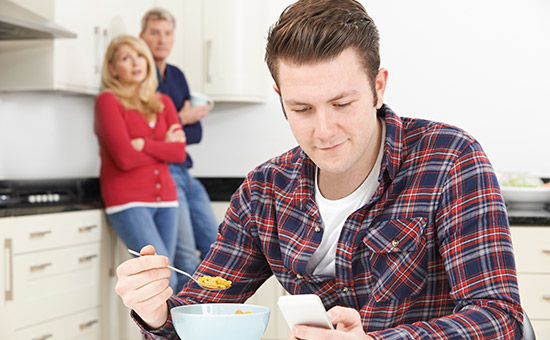 How many millennials own homes?
HSBC's report into home ownership among millennials showed that Australia was falling behind the rest of the world, with only 28% of people born between 1981 and 1998 owning their homes, compared to the global average of 40%.
This alarming figure also doesn't look likely to change anytime soon, with house prices growing by 5.6% per year compared to projected real salary growth of only 1.6% per year.
The only country Australia finished ahead of was the UAE (26%), while China (70%), Mexico (46%), and France (41%) had the highest home ownership figures.
Australia met the global average for the number of millennials intending to buy a home within the next 5 years (83%).
However, the report also stated that 69% of prospective home owners had not saved enough for a deposit.
Furthermore, 34% of prospective home owners globally could not afford the type of property they liked, as housing prices had increased in 2016 in 8 of the 9 countries surveyed.
Of the 9,000 people surveyed worldwide, 64% of millennials who didn't own a home yet said they would need a higher salary to afford a home. It's worth noting that 7 of the 9 countries surveyed are projected to experience real salary growth of less than 2% in 2017.
While house prices surge to record levels, as seen in March, interest rates are at record low levels, making a home loan slightly more affordable than it could be.
HSBC's Global Head of Retail Banking, Louisa Cheang, says that while this study challenges the myth that millennials' dream to own houses is 'dead', it highlights the challenges they face in the future.
"The greatest challenges are in those countries where there is a perfect storm of stagnating salaries and rising house prices," Cheang said.
"For millennials in those countries, the dream, while not dead, looks set to be deferred."
Australian millennials are also getting less financial support from their parents, with just 30% of Australian's turning to the "Bank of Mum and Dad", compared to the global average of 36%.
But a quarter of young Australians (25%) are looking to move back in with their parents to save for a deposit, compared to the 20% global average.
The report also stated that many millennials were failing to properly form a budget, with even fewer people able to stick to their budget while preparing to buy a house.
Only 17% of Australian millennials intending to buy a home had a precise budget at the time of the survey, according to the report.
The report added, "45% of Australian millennials who do own their own home say they have overspent on their original budget, demonstrating that many are not prepared for the realities of owning real estate."
What can you do to better save for a home?
The HSBC report cited four ways for millennials to help themselves achieve their home ownership goal:
Plan and prepare: Don't underestimate the deposit. Start planning early and budget towards being able to pay the deposit. Find a competitive mortgage to make the repayments easier over the duration.
Budget beyond the purchase price: Consider what other costs and purchases you may need when buying a home, and include these in the budget. This helps in avoiding overspending the budget.
Consider what sacrifices can be made: Look at what can be cut back in day-to-day life, as well as more creative solutions in purchasing property, such as a guarantor.
Get a full understanding of your finances: If a mortgage is one part of your long-term financial plans, finding the right mortgage is important