At this month's meeting, the Reserve Bank of Australia (RBA) held the cash rate at the record low of 1.50%.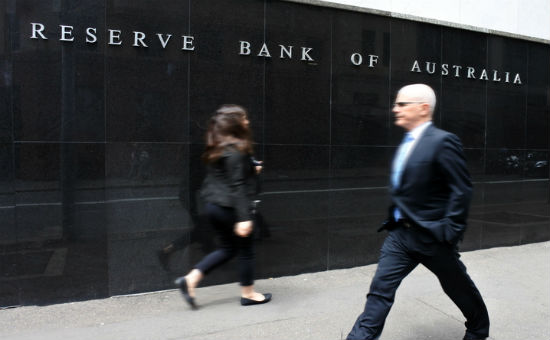 It marks the seventh month in a row that the RBA has held rates steady, with the last rate movement taking place in August 2016 with a 25 basis point rate cut.
The decision was no surprise to economists, with all 26 surveyed by Bloomberg correctly predicting the cash rate to remain steady.
Property market still under RBA's spotlight
RBA Governor Philip Lowe's monetary policy statement for this decision was largely the same as last month's, but with an added focus on household borrowing growth – something which the RBA is concerned about.
"Growth in household borrowing, largely to purchase housing, continues to outpace growth in household income," Governor Lowe said.
Governor Lowe also acknowledged the recent lending restrictions announced by the Australian Prudential Regulation Authority (APRA) last week.
"By reinforcing strong lending standards, the recently announced supervisory measures should help address the risks associated with high and rising levels of indebtedness," he said.
"Lenders need to ensure that the serviceability metrics that they use are appropriate for current conditions. A reduced reliance on interest-only housing loans in the Australian market would also be a positive development."
The extremely high levels of household debt are one of the key reasons why the RBA is reluctant to cut rates any lower, but when it comes to raising rates, it appears many banks are already doing the job.
Channel 9 Finance Editor Ross Greenwood touched on this in his reaction to the announcement this afternoon.
"That's the reason why the Reserve Bank now is kind of stuck in what it does with interest rates. It can't cut rates which would stimulate the market, but it can't raise rates because that will encourage the banks to raise rates even further and harm those people with the properties."
Rising unemployment rate acknowledged
Another reason the RBA is reluctant to raise interest rates are softening labour market conditions, with Governor Lowe referring to the slight rise in the unemployment rate, modest employment growth and slow wage growth.
Optimistically, Lowe added that there are indications there will be "continued growth in employment over the period ahead".
When will rates move?
Economists are firming in their belief that the RBA will keep rates on hold throughout 2017.
CommSec Chief Economist Craig James reiterated this saying that "most forecasters don't expect the RBA to be touching interest rates for 2017".
Mr James added that the RBA's tone in this month's statement was "little bit more dovish" and "much less positive" in its outlook for the Australian economy.
"That means the Reserve Bank is not talking about interest rate hikes any time soon, just as it's not talking about interest rate cuts," Mr James said.
AMP Chief Economist Shane Oliver also believes the RBA will be on hold into 2017.
..#RBA sees recent APRA measures as helping reduce risks around household debt. RBA likely to be on hold into next year

— Shane Oliver (@ShaneOliverAMP) April 4, 2017
Ahead of the decision, Mr Oliver told ABC 24 the RBA is "stuck between a rock and a hard place".
"They can't cut because of the property market and they can't hike because the rest of the economy couldn't bare it. I suspect they're going to be in that mould for a year or so," Oliver said.