A consumer expert has warned that Click Frenzy's latest mega sale could lure shoppers into spending money they don't have.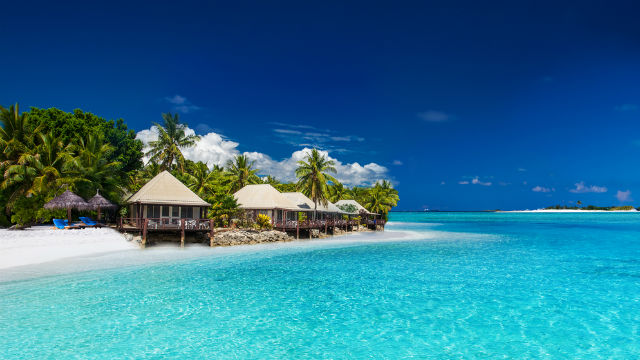 The popular Australian shopping deals website will host a 29-hour sale called Click Frenzy Mayhem from 7pm tonight to midnight on Wednesday, 22 May.
According to Click Frenzy, there are more than 2,000 exclusive deals available from 300 retailers, including big brands such as Webjet, Flight Centre, Ikea, Myer, Woolworths and travel insurers such as InsureandGo.
Flight Centre deals will include discounts of up to 41% on a Fijian resort holiday and 20% off hotel bookings, while Webjet will offer 10% off flights and discounted family trips to Sea World Resort, Click Frenzy says.
There will also be a limited number of 99% off deals for Click Frenzy account-holders, including an Apple Watch for $6 and a MacBook Air for $14.
Click Frenzy Managing Director Grant Arnott said the sale will allow savvy shoppers to pick up a bargain, or bargains, while boosting business for merchants during a typically quiet retail period.
QUT Business School's consumer behaviour expert, Gary Mortimer, said Click Frenzy was extremely effective at selling offers on mass, and shoppers should be careful to not overspend.
"When you limit or constrain time, it actually encourages consumers to make very quick purchase decisions," Associate Professor Mortimer said.
He said while you may not be planning on taking a holiday, when a sale alert pops up in your inbox with big discounts it can encourage "impulsive purchases" and result in consumers spending money that they don't have.
He said shoppers should also be aware of any delivery fees, terms and conditions and return or exchange policies that may apply.
Shoppers will also be able to use 'buy now, pay later' service Afterpay at this sale.
Afterpay has faced criticism from regulators recently that its payment plan causes financial stress for vulnerable consumers who may already be drowning in debt.
Assoc. Professor Mortimer said Afterpay was a viable option for consumers who can make the platform's four fortnightly payments.
"There's certainly a risk that consumers may find themselves in greater debt if they've maxed out their credit cards and they're now relying on 'buy now, pay later' schemes," he said.
Cashback program ShopBack has also been announced as a partner at this Click Frenzy sale, allowing customers to take a portion of their cash back when they make a purchase via ShopBack.
People who create a Click Frenzy account before the sale starts will get early access to discounts and may be eligible to receive extra deals.
Some other deals Click Frenzy said would be available at this sale include:
Myer: up to 60% off
InsureandGo: 15% off travel insurance
Fast Cover: discounted travel insurance for all ages, regions and duration
Woolworths: 10% off sitewide
Asia Vacation Group: up to 50% off on holiday packages and deals