Australians paid more than $31 billion in total superannuation fees last year, according to research commissioned by Industry Super Australia.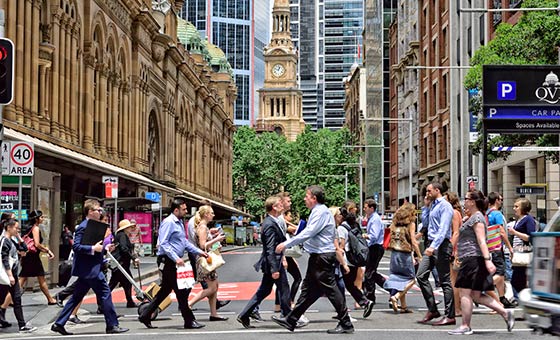 The Superannuation Industry Revenue report, conducted by Rainmaker Information, found that for-profit wealth management funds collected $28 billion in fee revenue during 2016, while less than a tenth of that ($2.8 billion) was paid to non-profit trustee offices.
The single biggest driver of super fees was group insurance premiums, accounting for a hefty $8.4 billion (27%) of the industry's total revenue.
Retail super funds, which represent just 29% of total funds under management and approximately 45% of members, received a disproportionate 50% of all fee revenue.
Not-for-profit funds received the same income share as their proportion of funds managed (42%). Self-managed super funds (SMSFs) were unsurprisingly the cheapest – just 7 of total fees went towards managing 30% of Australia's retirement capital.
More than a quarter of the industry's total revenue ($8.1 billion) went towards trustee offices and administration, whilst another quarter went towards investment management fees.
The report estimates financial advisers received a total of $5.9 billion in fees and payments during the fiscal year, of which less than half was charged for actual services rendered.
The majority of financial advice costs were composed of grandfathered fees, investment manager compensation, and entry advice fees.
Big banks dominate super market
The revenue figure for profit-driven funds included $8.7 billion collected by the Big Four banks (ANZ, CommBank, NAB, and Westpac), which represented more than a quarter of the overall figure.
When Macquarie Bank and AMP Bank were included, this figure jumped to $12.3 billion.
Industry Super Australia's report revealed the complexity of fee arrangements charged by the major banks, including charges for financial and asset advice, funds management, group insurance, and more.
The report found that the aforementioned banks controlled a whopping 83% of the platform retail super fund market, as well as 66% of the advice market, giving them disproportionate control over the options available to superannuation customers.
Industry Super Australia CEO David Whiteley was critical of the major banks' dominance of the industry.
"Super cannot be a honey pot for Australia's scandal prone banks," he said.
"It's time the major banks clearly disclose the profits they generate from compulsory super to their customers, shareholders and the general public.
"The government and regulator need to find out if the bank-owned super funds are eroding workers' super savings by generating profits for the parent bank."
In addition to their significant influence on the retail market, Australia's major banks were found to control 42% of the group insurance market and 22% of the asset consulting market.
Despite the banks' profits and large share of funds, the report's analysis found that not-for-profit funds had outperformed their retail counterparts by more than 2% per year over the past 5 years and also over the past 10 years.
"Questions now need to be asked about the extent of fees that the banks are generating and whether it is legitimate and appropriate," Mr Whiteley told Fairfax Media.
"The banks are putting pressure on federal politicians to dismantle the model of not-for-profit superannuation funds and redesign the super system to suit their profit-making business models."
Header Image Credit: olaser | iStockphoto