Asset Owners Disclosure Project's (AODP) annual Global Climate 500 Asset Owners ranked the best and the worst super funds when it comes to climate change risk management. AODP Chairman John Hewson believes Australia is heading towards an 'Australian train wreck'…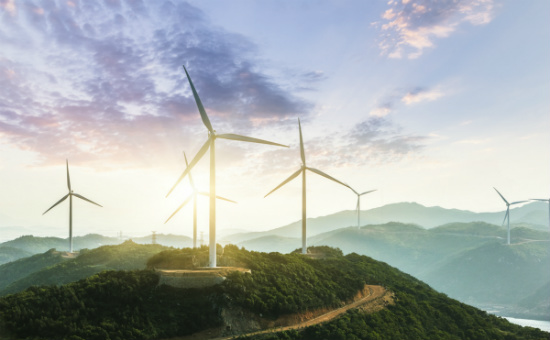 The climate change factor
Chairman of the AODP, former Liberal leader John Hewson, believes that Australian retirement savings could be put under large amounts of risk unless the financial sector becomes more transparent with its management of climate change risk.
Dr Hewson's comments come in the wake of the Global Climate 500 Asset Owners Index, which ranks companies around the globe on their ability to manage critical risks related to climate change.
The report indicated that companies, including many from Australia, have been taking a more proactive stance towards climate change and were subsequently investing more to protect their portfolios from climate change risks.
Companies were awarded ranks from AAA to D, with and extra X grade awarded to those who were considered to be doing "absolutely nothing" to manage this critical risk.
Dr Hewson believes that mandatory disclosure on climate risks were needed to prevent any collapse in the future, especially at a time when Australia's largest trading partner, China, is making the switch to renewable energy, leaving Australia exposed to 'systemic financial risk'.
"With the Australian government missing in action, the RBA, APRA, and ASIC must drive change in fund and company reporting," Dr Hewson said.
"Failure to do so may cost us our retirement savings."
The latest performance data has shown that environmentally responsible investments and ethical investment funds perform as well or better than other types of managed funds.
Majority of asset owners acting on climate change
The AODP report reveals that 60% of the world's 500 biggest asset owners, whose funds are worth a total of $27 trillion, are now recognising climate changes implications on the financial sector.
These asset owners are subsequently beginning to take advantage, as well as the opportunities in low carbon transition.
This represents an 18% increase on companies ranked in the 2016 report, with Australia and Europe leading the way.
However, there were still 201 asset owners who were ignoring climate change implications and 187 who were given a 'bystander' rating in the report.
Local Government Super leading the pack
Australia currently leads the way, with the super fund Local Government Super (which manages $10 billion in assets) topping the Global climate Index, with 29 institutes included in the list, achieving a B average rating.
The report showed that North America and Asia are lagging behind the most on climate change action, with Germany, China, and the USA being the furthest behind.
AODP CEO Julian Poulter says that climate change risk management is becoming more important as the world moves towards more proactive ways to handle the issue.
"Climate change is becoming a central part of risk management around the world, and will transcend short-term political setbacks such as moves by the Trump administration in the US to roll back action on climate change," Mr Poulter said.
"Once investors adopt prudent risk management practices, they will not unlearn them."
Macquarie Group gets a D grade
For the first time, the survey ranked the 50 largest asset management businesses in the world, with Macquarie Group the only Australian manager included in the group.
Macquarie was given a 'D' or 'bystander' grade by the AODP, as the bank did not complete the survey.
Macquarie responded to the report by saying it "rejects any suggestion it does not recognise the financial risks of climate change", highlighting their renewable energy investments and disclosure of carbon exposure.
"As a significant global asset manager, Macquarie is fully committed to ensuring environmental risks are identified and managed responsibly in our business activities and relationships, and each member of staff shares the responsibility for identifying and managing these risks as part of normal business practice," a Macquarie spokeswoman said.
"As one of the world's largest investors in renewable energy, having invested or arranged over $14 billion into renewable energy projects since 2010, Macquarie is particularly aware of the opportunities and responsibilities that will continue to accompany the transition to a low-carbon economy."
Earlier, Macquarie was given the go-ahead to buy the United Kingdom's Green Investment Bank in a $3.9 billion deal, despite scepticism that the bank could not meet the company's environmental goals.