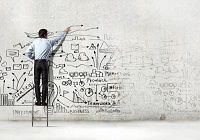 When it comes to constructing a share portfolio, stringent quantitative analysis is undoubtedly important. Andrew Dalziel, Fund Manager of the
Wilson HTM Priority Core Fund
, suggests that past experience and more than a passing acquaintance with psychology are both extremely important as well – particularly when investing in start-up stocks.
The Priority Core Fund has a stock selection process which is quite different to a traditional fund manager. Rather than a bottom-up or a top-down approach, companies are assessed under three different categories, being those in the concept stage, those in the execution phase and those which are more mature.
Concept Phase
"With concept stocks, the company is typically in its very early days, probably doesn?t have revenue, has a very energetic and focused entrepreneurial type director and maybe board, definitely doesn?t have a profit but has a vision," explains Andrew. "It may be, for instance, an oil exploration company, it might be a mining exploration company, it might be an industrial start-up company. We?re prepared to commit about ten to twenty per cent of the Priority Core Fund portfolio to that type of companies." An example of a concept stock is NEXTDC (ASX code: NXT), which Andrew explains in further depth later on in the interview.
Executive Phase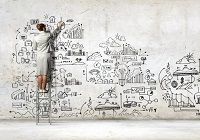 Andrew explains that the bulk of the Priority Core Fund portfolio – somewhere between 40% to 70% of the portfolio – will be in companies that are in the execution phase. "These companies have generally recently come out of that concept phase and will be modestly profitable," says Andrew. "What we?re looking for in these stocks is an increase in the earnings and profitability which will provide a significant lift in share price over the medium term as the earnings increase and the valuation multiple increases simultaneously. These stocks will provide most the share price gains in the portfolio. This is evident in the Titan Energy Services (ASX code: TTN) story. A company that has grown itself from being in the concept stage with just a drilling rig division (Atlas Drilling) to a diversified mining services company comprising of a mining camp business (Resources Camp Hire), a hospitality business (Nektar Remote Hospitality) and a drilling service division (Hofco Oilfield Services).
The execution phase is not just confined to small companies. Henderson Group (ASX Code: HGG) is a perfect case where the European based Fund Manager was spun out of AMP and unloved by the market. However after posting strong investment returns and increasing the funds under management, Henderson Group has performed well and rewarded shareholders.
Mature Phase
There are also the shares that are held for the yield and the predictability. This represents the mature stocks allocation and is around 20% to 30% of the portfolio. These characteristics are often found in the large domestic banks and Telstra.
While only a small proportion of the overall portfolio, concept stocks are probably the most challenging – and intriguing – part of the selection process. Andrew admits that making the call on whether or not to commit funds can easily take over twelve months. "With that category of stocks, nine tenths of the battle is determining whether the company?s vision can actually translate into long-term profitability," he says. "Inevitably where a company has the vision and the belief, they?re blindfolded in respect of potential weaknesses in their vision or belief, so you have to go and seek independent sources and go around the back and find some other means of verifying if they?re actually going to make it in their endeavours. Is there a realistic business there in three or five years."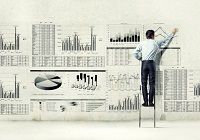 Andrew gives the investment example of NEXTDC, the data centre operator. "They floated in December 2010 and when we first came across NEXTDC we didn?t really know what a data centre was, and we weren?t aware of what the industry was. We knew the management team from a previous experience which had been a very good investment experience, and we were prepared to listen to them and let them tell us their story and their vision. We then went and found out a whole lot about data centres, which are a massive industry globally. In fact the world is going through a vast increase in data usage because data, whether it be photographs taken on mobile devices, or data use for engineering firms, architectural firms, or by government bodies is growing at a rapid rate. About 90% of the world?s data has been generated in the last two years. So we were able to look overseas to check out the comparables in terms of data centres, find out if it was actually a growth industry and what the characteristics of good data centres were that made them successful and able to check that against NEXTDC want they needed to do to be successful. After this extensive evaluation we decided that they were a good investment prospect."
Fund Overview
Launched in June 2010, the Wilson HTM Priority Core Fund ('Core Fund') combines a selection of the best ASX 100 stocks with a small caps allocation to drive outperformance.
The Core Fund aims to exceed the return of the All Ordinaries Accumulation Index by 4% p.a. over rolling 3 to 5 year periods, and has a recommended investment timeframe of 3 years or more. For further information visit http://www.wilsonhtm.com.au/priority-core-fund/index.php
It?s intensive work for a small investment team, but very obviously something that Andrew, with 37 years? experience in funds management and research, relishes. "I was in London for ten years with the largest manager of overseas equity investments; Morgan Grenfell, and at that particular stage of my life I was analysing big companies that we had very large holdings in. We got to know those companies very well. When I returned to Australia though in 1988 I got involved with small companies, and small companies are very, very different. It?s a lot more of a pick the person, follow the person and do a lot more of your own leg work rather than following the crowd, which many people do with large companies."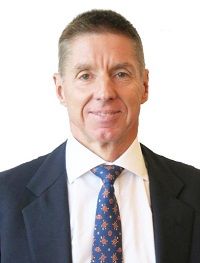 Andrew Dalziel has been the fund manager of the Wilson HTM Priority Core Fund since its inception in June 2010. Andrew has 37 years experience in funds management and equity research. Prior to joining Wilson HTM he was the Head of Research at HSBC Australia as well as Head of Small Companies at McIntosh Securities and ANZ McCaughan. Before working in the small company area, Andrew worked in London for 10 years with Morgan Grenfell as a portfolio manager and was responsible for the investments in the Australian, Canadian and South African markets. Andrew joined Wilson HTM in 2000 and has specialised in small cap stocks since 1991, during which time he ranked as the No. 1 small cap analyst on multiple occasions. Andrew is a key investor in the Wilson HTM Priority Core Fund. He holds a Bachelor of Economics from ANU.
Canstar is an information provider and in giving you product or product provider information Canstar is not making any suggestion or recommendation about a particular product. For more information, read our detailed disclosure, important notes, and additional information.