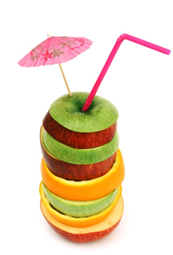 "Don't put all your eggs in one basket" is the well-known cliche and it certainly holds true with regards to investment. Diversification – ensuring that you hold a selection of different investments within different asset classes – can help to smooth short-term volatility and potentially reduce the overall risk of your investment portfolio. When it comes to managed funds, a "multi-manager" approach can be an effective way for investors to gain a wide portfolio exposure, irrespective of the amount of money being invested.
We put some questions to Charles Kneale – Investment Specialist – IOOF MultiMix Trusts, in terms of how a multi-manager fund works.
What does the term multi-manager mean?
"Simply put – a multi-manager investment is an investment product that consists of multiple specialised funds from various investment managers," says Mr. Kneale. "Whilst it sounds like a simple concept, the reality is that a lot of hard work goes on behind the scenes to ensure we deliver the best possible return within well-defined risk constraints. We need to ensure that we blend investment managers with different, but complementary, investment styles and strategies to provide consistent and reliable ongoing returns. We have a portfolio manager dedicated to each asset class supported by an impressive team of research and investment analysts all working together for our clients."
What are the benefits of having a multi-manager approach?
"An important benefit is reduced volatility," says Mr. Kneale. "It is very unlikely that any single manager has the expertise to provide consistent superior performance across all market cycles. It is also true that different investment managers tend to specialise in different asset classes – the strongest Australian equities manager is unlikely to be as strong in international equities. As such, it makes sense to spread investment money across different managers, so investors benefit from diversification which may reduce the risk associated with the investment."
Does it cost more to use a multi-manager fund?
Mr Kneale advises that costs associated with a multi-manager fund are dependent on the investment manager. "At IOOF, our size enables us to be more competitive with our chosen underlying managers," he says. "We also run a mandate structure where we retain ownership of assets managed by underlying managers to minimise the assets that must be bought and sold when changing managers which can sometimes increase the costs."
Is there an ideal number of managers to use in a multi- manager fund?
"The ideal number of managers varies upon the particular sector," says Mr Kneale. "In Australian equities we appreciate the value that specialist managers can provide and have included specialist small companies' managers in our line-up. Furthermore, we also include different styles of managers with complementary investment styles. Meanwhile in our property portfolio, we do not have as many managers as the sector is much smaller with not as many shares available for purchase."
How do you choose what investment styles to include in your mix?
"At IOOF, our sector funds, those being the funds that are restricted to one asset class such as Australian shares, are generally constructed on a style neutral basis," says Mr Kneale. This means that we employ a variety of styles such as value and growth to ensure a smoother investor experience. The manager selection strategy is medium to long-term focused whereby manager churn is kept to a minimum through maintaining a rigorous process to ensure that the best quality managers with good long term prospects are chosen and can then be maintained.
We have a portfolio manager dedicated to each asset class who constantly researches new opportunities, evaluates the current manager line-up and ensures that the managers within the portfolio continue to complement each other's style. We will also seek input from an external asset consultant to assist. The portfolio managers are also supported by a team of research and investment analysts and report to the Chief Investment Officer (CIO) who has ultimate responsibility for the investment mix. Our CIO Steve Merlicek was awarded the prestigious CIO of the year 2012 award by La Trobe financial for his contribution to the industry."
Multi-manager funds are not for everyone; certainly for investors who favour a hands-on approach via direct holdings a multi-manager fund would not appeal.
This Information has been provided by IOOF Investment Management Limited (ABN 53 006 695 021) AFSL No. 230524, part of the IOOF group comprising IOOF Holdings
Limited (ABN 49 100 103 722) and its related bodies corporate . Contact details are available on their website www.ioof.com.au. This information is general in nature only is not intended to represent or be a substitute for professional investment advice.
Canstar is an information provider and in giving you product information Canstar is not making any suggestion or recommendation about a particular product. For more information, read our detailed disclosure, important notes, and additional information.