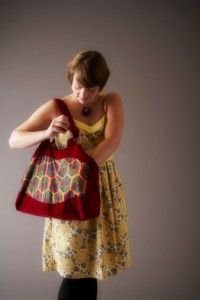 A managed investment fund may seem like something designed for middle-aged professionals with serious money, but even if you have as little as a few thousand to invest, a managed investment might be the right product for you.
Let?s face it, house prices in this country are insane. Sure, it?s great if you?ve got capital and want to build a tidy little property portfolio, but if you?re a Gen-Y just starting out, dreaming of one day owning your own home, then the current market seems insurmountable. Insurmountable, that is, if you can?t find a way to grow your wealth.
You could start trading in shares, if you?ve got the time, talent and luck to do well there. But if you?re already flat out juggling your career, social life and relationships, learning the intricacies of the stock market might be the proverbial straw that breaks the camel?s back.
That?s where managed investment funds come in. Managed funds are products in which your and other investors? funds are pooled together and overseen by a professional manager who then makes the investment decisions on your behalf, saving you the time and hassle of making every single decision yourself. Periodically, the returns made on your investment are paid out as distributions, which you can often choose to reinvest.
The downside of a managed fund is that, in return for the professional supervision, you must of course pay fees. Nevertheless, with the right fund, the time and effort you save, not to mention the peace of mind in knowing that your investment is in capable hands, will almost certainly be worth it.
If you do choose to invest in a managed fund, the only problem you?ll face is the wealth of options available. There are thousands upon thousands of managed funds available, investing in anything from solid, reliable cash, to a diversified spread of shares and more exotic options, such as funds that only invest in corn. Further, managed funds range from conservative, low-risk but low-return options, to funds that aim for high returns but which might suffer substantial losses in the short-term.
Even if you only have a limited amount to invest, a managed fund might still be a sensible option, as many funds require a minimum of only $5,000 to purchase. Also, many funds provide an option for a lower minimum initial investment, sometimes as low as $1,000, provided you then make additional frequent contributions, which can be as small as $100 a month. However, as with all financial matters, seeking professional advice tailored for you by an accredited adviser is recommended.
Working out the right fund for you may seem like a hurdle, but with a little bit of thought and planning, the task will be much simpler. If you?re young and looking to save up for that first home deposit, or even want to simply start growing your wealth, a managed investment fund might be just the ticket.