If you're under the impression that the topic of investing doesn't make for a good movie, this list is here to prove you wrong. We're rounded up our favourite money movies from The Big Short to Margin Call.
Inspired to begin your own investment journey? Get started today.
1. The Big Short (2015)
Tells the story of the handful of investors who saw the GFC coming and took full advantage of the impending economic collapse.
2. Rogue Trader (1999)
Based on a true story about a man who single-handedly sent one of the oldest banks in the world broke.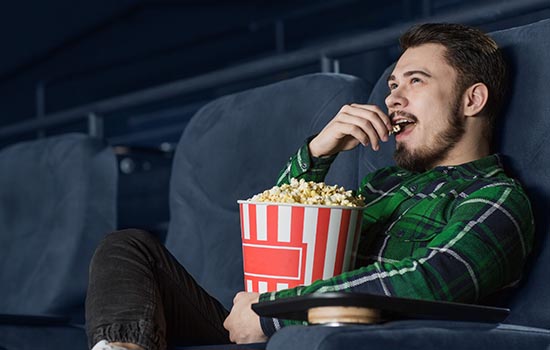 3. Margin Call (2011)
Set in an investment firm across a 24-hour period, this film explores the perilous early stages of the GFC.
4. Wall Street (1987)
This classic film has it all – the villainous Gordon Gekko, bittersweet redemption and insider trading. What's not to love?
5. Boiler Room (2000)
A college drop-out lands a job where millionaires are made overnight, but soon finds it's not all it's cracked up to be.
6. Inside Job (2010)
Described by some as a horror movie, this documentary film investigates the truth behind the 2008 financial crisis.
7. The Bank (2001)
A mathematical prodigy devises a formula to predict the stock market movements and is soon approached by the CEO of a bank.
8. Wall Street: Money Never Sleeps (2010)
Gordon Gekko resurfaces ready to form a new alliance, and the master manipulator is up to his old tricks.
9. Barbarians at the Gate (1993)
This true story follows a corporate takeover of a major food and tobacco company by none other than its CEO.
10. Last Days of the Lehman Brothers (2009)
The story of the Lehman Brothers' investment firm and its dramatic fall from grace, which was a trigger point for the 2008 stock market crash.
Want to keep on top of market movements and the latest investment news? Follow Canstar Investor Hub on Facebook and Twitter, or you can sign up to our newsletter below.