Managing your own superannuation in a self-managed super fund (SMSF) typically provides you with more control over your retirement saving, but it also requires more diligence and attention to make sure it's operating properly.
Failure to follow correct SMSF compliance can not only affect your retirement savings but can also attract serious penalties, including possible fines and jail time.
How to keep your SMSF on track
In addition to conducting an annual SMSF audit, there are a number of other tasks that may be worth including into your process or routine. For example, notifying the Australian Tax Office when any significant changes occur to your fund or reviewing and updating your SMSF investment strategy.
Here's a checklist we've prepared that breaks these tasks down into monthly, quarterly and annual lists that could help you keep your fund on track.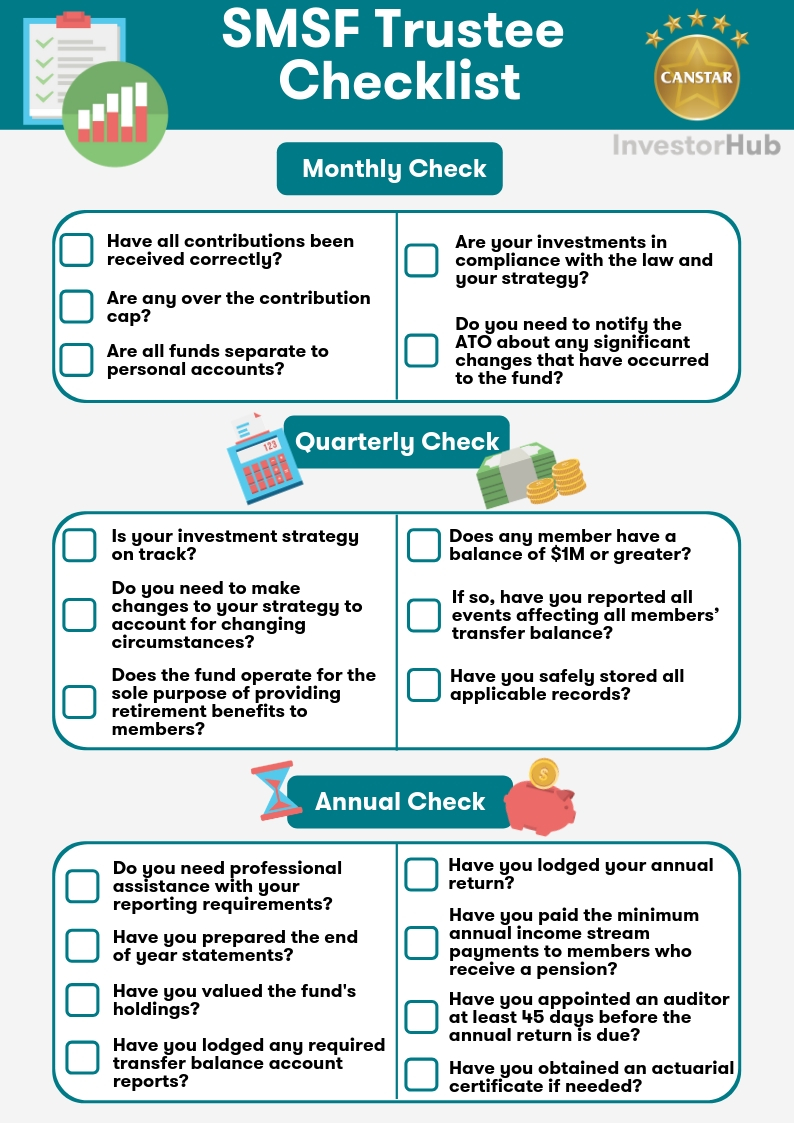 Putting some processes in place and regularly reviewing your fund can go a long way in getting your SMSF in order. However, as every fund is different there may be more you need to do to stay on track and remain compliant.
If you don't feel comfortable running a particular aspect of your fund, there are a range of service providers out there who can help to administer all or part of your compliance requirements.
Your super is your retirement, so you'd want to make sure you look after it properly. Canstar has a dedicated SMSF page and you can learn more about them and other types of investments at Canstar's Investor Hub.
---
Thanks for visiting Canstar, Australia's biggest financial comparison site*
---
---