Investing in retirement can be more challenging than in the accumulation stage. Retired investors are seeking stable income, capital preservation and some level of growth to help manage inflation and longevity risks and help them achieve a reasonable standard of lifestyle. Investors also need to be cost-conscious, given the influence fees can have on overall returns and balance.
The current Association of Superannuation Funds Australia (ASFA) retirement standards paint a confronting picture of this investment challenge. According to the standards, a comfortable retirement for a single person means an annual income of $43,687 per year. This income is generated by having savings at retirement of $545,000 and assumes that the individual will own their own home mortgage-free, will drawdown their finances completely, take a partial pension and receive annual investment earnings of 6%.
Faced with interest rates at global lows and a challenging market environment, investors may be considering alternative ways of allocating their portfolios.
There are a range of different assets that investors might consider, depending on their individual circumstances and needs, for their portfolios.
Shares for growth and income
Shares can offer some growth in a portfolio as well as the potential for dividends to use for income. However, investors need to be conscious of the risks involved and whether the company shares are suitable for retirement or not.
Investors may be seeking high yielding companies with solid cash flow and earnings prospects at a fair price but also need to be careful of those companies where high dividends may actually reflect company distress or are unsustainable. Some investors may find using managed options a time-efficient and cost-effective option to include high yield shares meeting certain criteria. For example, an investor concerned about share market volatility as well as dividends might look at an ETF like the ETFS S&P 500 High Yield Low Volatility ETF (ASX Code: ZYUS) which incorporates specific filters in the index.
Alternatively, investors may look at specific industries for their investments which may be typically more stable and defensive. For example, infrastructure includes essential services areas such as utilities, telecommunications, industrials and transport which tend to be less vulnerable to market cycles and movements. Many Australian investors will have some infrastructure as part of their portfolios, with a greater leaning towards real estate, but may be missing diversification to international assets. Some examples of international infrastructure companies include East Japan Rail, China Mobile and Verizon Communications.
Alternative investments
Alternative investments cover a wide range of investment types and styles. Some can be high risk and high cost, such as hedge funds which may not be suited to retirement portfolios. Other alternatives include commodities like gold and silver which can offer diversification and stability.
Gold is often treated as a safe haven asset and holds both defensive and growth characteristics. Its position as desirable from both a consumption and investment perspective has allowed it to perform in a range of markets. It has a low correlation to other assets, meaning it typically performs differently to other investments at various points in time. Investors can access commodities like gold or silver in a range of ways, such as physical purchase of bullion or even through physically-backed ETFs like ETFS Physical Gold (ASX Code: GOLD).
The table below displays some of the International Broad Based ETFs available on our database with the highest three-year returns (sorted highest to lowest by three-year returns and then alphabetically by provider name). Use Canstar's ETF comparison selector to view a wider range of products. Canstar may earn a fee for referrals.
Fixed income and cash
Despite low-interest rates globally, a balanced retirement portfolio should still maintain exposure to fixed income and cash. Fixed income continues to offer predictability and stability of income and assists in offering a buffer against volatility in equity markets.
Just as with equities though, many Australian investors may be too concentrated towards Australian fixed income and currency. Diversifying globally can help buffer against changes in any country where an investor is likely to have exposures.
Investors can also generate income through cash investments internationally – and where international currencies appreciate or depreciate against the Australian dollar, there may be the opportunity to realise capital growth depending on the type of investment used.
A future view on retirement portfolios
While the current environment may have posed challenges for investing a retirement portfolio, it has highlighted the importance of a diversified approach to assist with growth and income. More than other investors, retired investors also have constraints around risk and costs to consider and monitoring it through careful investment selection is an important strategy.
Main image source: Shutterstock (funkyfrogstock)
---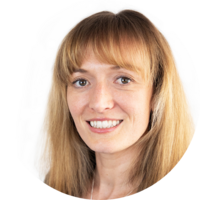 About Sara Allen
Sara Allen is responsible for content research, creation, and curation for ETF Securities. She has more than 10 years of experience in content and marketing across investments, superannuation, insurance, and financial advice.
Find her on her website or LinkedIn.