How you react to these market swings gives some indication of your risk preferences. So, do use this time to consider your long-term asset allocation (your mix of assets in your retirement account) to make sure you are comfortable with the way your retirement funds are invested going forward.
In February, shares reached a record high. Against this background, there were growing concerns that a new coronavirus had spread well beyond its site of origin. One month later the Australian stock market had lost almost 40% of its value – plunging into a crisis comparable to the Great Depression. For Australians, this has been one of the most challenging sets of circumstances faced in many generations.
How did you respond as an investor?
Investors fled the stock market fearful of uncertainty; many people close to retirement may have deferred their plans because their superannuation funds have fallen sharply in value, and many sold or switched funds to lower risk investments or used cash to buy at lower prices.
There are still unknowns about the path towards recovery but at the time of writing, the stock market has recovered almost half of the value lost in the 'corona' crash.
Why do we take on risk?
The current system of retirement savings is that an individual is incentivised to save and invest over their working life in order to build a retirement 'pot'.
Ultimately, we want a stable level of income to see us through our non-working years. This is a key point to keep in mind as much of the focus on investment reporting in our superannuation options is based on recent market performance.
The lowest risk path to providing a stable income in retirement is to invest in government bonds so we are not faced with stock market risk. Once we get to retirement, we would convert those investments into an annuity. Unfortunately, for most, we would have to put aside such a large amount of our income it would infeasible to save or meet the level required.
Most of us allocate a portion of our savings to risky investments in the hope that the higher expected returns will reduce the need to put aside quite as much money. However, there are no guarantees that the investment will pay off and you could end up falling short of the amount needed.
Lessons moving forward
Generally speaking, having exposure to the stock market has worked well for most people, most of the time. It is about understanding the risk and managing it appropriately. Most activities in our lives involve some level of risk and we knowingly trade off risk to get a reward for our efforts.
We can think of our investments in a similar way but what you want to avoid is being the type of person who likes low risk but suddenly finds yourself in over your head.
If the recent stock market falls made you sick with worry and you ended selling out after the market fell, you might want to consider lower risk options. Think about investment funds that contain a higher portion of bonds relative to stocks.
The middle ground will be a fund that is more heavily weighted towards shares but includes a good measure of bonds and perhaps some commercial real estate, it may be listed as 'balanced' with your superannuation provider.
For those with a higher risk appetite, look for funds predominantly invested in shares, perhaps with some exposure to emerging markets, private equity, and commodities. These types of funds are often labelled as "aggressive".
Regular super fund 'health checks' are important
It is important to check regularly on how your funds are performing. Make sure that the level of investment risk is still something you are comfortable with and the underlying investments in the fund are consistent with your risk preferences. Try to avoid changing your investments too often and check that the fees are reasonable. A mix of index tracking funds should give you the exposure you want at a low cost.
Most importantly, check to see if you are still on target to achieve the level of retirement income that you need. It may be that you will need to make adjustments along the way to save more or adjust your expectations about what level of retirement income you really can live with.
There are no guarantees with investing but following a strategy like this should hopefully provide you with more restful nights, reduce the risk that you will panic and sell at the bottom of the market, and hopefully make you a more informed investor.
As this is a complex topic, it is advised readers consult an independent financial advisor who can provide support when making financial decisions and investments.
If you're comparing Superannuation funds, the comparison table below displays some of the products currently available on Canstar's database for Australians aged 30-39 with a balance of up to $55,000, sorted by Star Rating (highest to lowest), followed by company name (alphabetical). Use Canstar's superannuation comparison selector to view a wider range of super funds.
---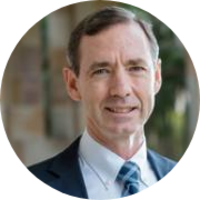 About Shaun Bond
Shaun Bond is the Frank Finn Professor of Finance in the Department of Finance at The University of Queensland Business School. Shaun has research interests in the areas of real estate finance and financial economics. Prior to joining the Finance Department at UQ, Shaun was the West Shell Professor of Real Estate in the Department of Finance at the University of Cincinnati and the Director of the UC Real Estate Center. Prior to this he held an appointment in the Department of Land Economy at the University of Cambridge. In addition, Shaun has been a visiting professor at the Pennsylvania State University and the George Washington University. Shaun holds a PhD and an MPhil in Economics from the University of Cambridge, and an undergraduate degree in Economics from the University of Queensland (awarded with First Class Honours).