With Australia officially into the deepest recession since the 1930s Great Depression, creating a recession-proof retirement plan is more important than ever for Aussies reeling from the virus crisis. While recession can turn your retirement dreams into worst nightmares, some tips and strategies can aid you to sail through with minimal damage.
By stagnating wages, plummeting home values, mounting job losses and growing concerns of job security, the COVID-19 pandemic has emerged as the most hair-raising moment for the retirement savers. The pandemic has wiped out wealth worth billions of dollars from Aussies' retirement savings, taking a terrible toll on the economic well-being of people.
While the nation is not out of the woods yet with fears looming over the second infection wave, one can still reap the golden fruits of retirement by recession-proofing their retirement savings. Here is a five-point guide that can help you to shield your retirement nest egg:
Do Not Neglect Super Funds in a Haste
While super funds returns are expected to stay at the lower end of the curve for quite some time, one need not discontinue contributing to super funds. One may avoid joining the queue of early super withdrawals unless really necessary. Retaining rich super fund balance can help you meet unforeseen emergency expenses during rainy days, while enabling you to catch an upswing in the market as and when it occurs.
Instead, you can consolidate multiple super funds into a single fund to avoid paying a different set of fees that might be eating a big hole of your retirement savings. Those with a single super fund can compare their fund with other alternatives and retain the low-fee quality super fund with a solid investment strategy.
Remember, your super funds could be one of the most valuable assets you possess once you retire!
Stay Invested in the Equity Market
One cannot neglect the sinusoidal equity market trends triggered by the COVID-19-induced uncertainty. However, the stock market can help you make a fortune in the intricate world if you stay invested for a longer horizon.
Instead of engaging in panic selling, unlocking doors of opportunities in pandemic-immune sectors can help you wade through the virus storm. Technology and fintech sectors have been charting out defensive space amid a rising trend of digitalisation.
Besides, value investors may also look at robust players from battered sectors like tourism, airline and retail that may retain some sort of resilience, springing back strongly as soon as economic normalcy kicks in.
Looking at emerging sectoral trends, market players can take exposure to COVID-19 income winners or thematic trend-based players or defensive space in line with their individual objectives and risk tolerance.
Evaluate Scenario for Exposure to Precious Metals' ETFs
The year 2020 has been speaking in favour of precious' metals like gold and silver, with their prices soaring to record-high levels amidst burgeoning demand and virus-induced uncertainty. Besides factors such as a spike in virus cases, the US-China trade tensions, global recession fears, geopolitical tensions and tumbling dollar have been further stimulating investors' interest in safe-haven avenues.
Given this favorable trend, one can seek exposure to gold or silver-backed ETFs gaining immense popularity during the coronavirus crisis. Notably, Gold-backed ETFs witnessed record inflows of US$ 39.5 billion in 1H 2020 as against US$ 23 billion in 2016.
Substantial surge in investors' interest has also been noted for silver ETFs, with soaring demand for jewellery and industrial purposes.
While precious metal ETFs have been riding high on the back of robust investment demand, one needs to conduct thorough due diligence on ETF products of interest before placing any trades on them.
Employ the Bucketing Approach
Amidst significant uncertainty over the evolution of the pandemic over the coming days, employing a bucketing approach can be an attractive option for individuals building a recession-proof retirement plan. The basic notion behind the bucketing approach is to diversify the portfolio with different time frames to help meet your income requirements at the time of retirement.
Retirees or non-retirees can retain a mix of investments that fund their spending now, sooner or later. Bucket approach can help them insulate from the unexpected impact of the economic downturn on the retirement savings.
While one bucket of investment can contain enough cash and emergency fund to meet immediate requirements, the other bucket can comprise relatively riskier assets with significant earnings' potential.
Pay Off Debt at the Earliest Opportunity
While the recession may weaken your current financial position, it is crucial to pay off outstanding debts to create some breathing space in your budget. With recession heightening fears of job losses or income cuts, individuals can bring in more peace of mind and ease the financial burden by smartly and decisively paying off their debt obligations.
Retirees or non-retirees can give an utmost priority to the elimination of high-interest rate debt to better position themselves for upcoming uncertainties. Using small portions of your savings to pay off high-interest rate debt can curb accumulation of interest on those huge balances.
All in all, one needs to smartly strike a balance between 'Quarantining the Money' for ensuring surplus funds during retirement viz-a-viz 'Smart Investment Approach' for multiplying the retirement funds.
If you're comparing Online Share Trading companies, the comparison table below displays some of the companies available on Canstar's database with links to the company's website. The information displayed is based on an average of 6 trades per month. Please note the table is sorted by Star Rating (highest to lowest) followed by provider name (alphabetical). Use Canstar's Online Share Trading comparison selector to view a wider range of Online Share Trading companies.
---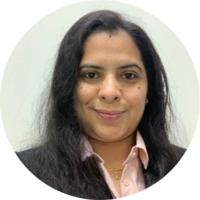 Hina Chowdhary is the Director, Equity Research at Kalkine, and has extensive experience of about 15 years in the area of Research including Equities. At Kalkine, she is responsible for Strategy & Direction for Content Generation. She has earned a Master of Science degree from the renowned Indian Institute of Technology. Hina's work profile entails in-depth analysis for stocks using a diverse set of financial data tools and models in order to provide appropriate investment opportunities and insights on which stocks to buy, sell or hold. She has hands-on experience in developing industry breaking equity news, company specific investment themes/ ideas, and other equity research related products.
This article was reviewed by our Content Producer Isabella Shoard before it was published as part of our fact-checking process.