After over 29 years of consecutive growth, Australia is going through a recession that's playing out with dramatic market movements in the background.
However, while the current behaviour of the market seems bizarre, it's not unusual. Unpredictable markets are one of the few predictable things about investing, but one of the biggest considerations for any investor is not whether they should invest during a recession, but how. After all, despite surges and falls, the overall trend of the market has always been upward.
In light of this, a recession-proof portfolio is the one that will help you navigate stormy seas as easily as clear waters. There isn't anything special you need to do, except adhere to well-worn investing principles that allow your portfolio to maximise gains in good times, and minimise losses in bad.
The best portfolio in a recession
The best portfolio in a recession is also the best portfolio at any other time. Any good investment portfolio should be well-diversified across different asset classes and sectors and will be optimised for your investment horizon and goals.
Additionally, you should always have a mix of both growth and defensive assets, and your portfolio should be regularly rebalanced (selling investments that have grown faster than others, and buying more of the investments that have fallen behind).
At Stockspot, our portfolios consist of Australian shares, global shares, and emerging markets (growth assets), as well as bonds and gold (defensive assets).
This mix of assets, and regular, automated rebalancing protected our clients during the share market falls of 2020, and will be sure to hold our clients in good stead over the next few years.
Risk factors of investing in a recession
While the economy shrinks, the unemployment rate goes up, and the media tells us tales of gloom and doom, market behaviour in 2020 has provided both ecstatic highs and gloomy lows.
In February, the ASX was tracking nicely, then dropped a heart-stopping 39 per cent on March 23, before making a remarkable recovery shortly after.
With so much volatility, all types of investors are watching the market closely, with the confluence of convenient investment platforms and home-bound office workers giving rise to day-trading mania.
I've never been a proponent of day-trading. It's seen as an easy way to get-rich-quick, but it's risky – especially in a recession – when the market is even more unpredictable than usual. Unless you're an experienced, savvy trader, any short-term gains from playing the market are due to one factor only: luck.
That's because most aspiring day traders lose money. There have been numerous studies that show how badly traders actually perform, including ASICs recent warning that most daytraders lose money in volatile markets. The trend is the same across the world, with studies in the U.S., Taiwan and even Brazil all showing that between 80-97% of day traders lose money.
The first risk in a recession is not investing at all
Even though the overall trajectory of the market is an upward one, it doesn't mean that you can pick any stock, throw money at it and expect decent returns. What it does mean is if you've got a well-constructed portfolio, you can take a passive approach to your investing and let your intelligent mix of assets do the hard work.
This principle of investing has stood the test of time, and that's why the greatest risk of investing in a recession is waiting around to enter at exactly the right time. If you have the means and can start now, you're likely to be in a better – and less stressed – position than if you try and time the market. As I explain in this video, waiting for the recession to end will likely mean you miss out on gains and have to buy at much higher prices.
The second risk in a recession is turning to cash
The other risk of investing in a recession is panicking when the market drops and taking your money out of long-term investments.
It may seem like a sensible decision to exit markets and move to cash after a crash, but short-term market timing doesn't work for day-traders or long-term investor. It's general knowledge that we're in a recession, so it's already baked into the price. If you sell when prices are down, you're doing so when expectations are already low.
If you're entering the market for the first time, the best time to start is as soon as you can. Things will even out in the end. But if you're a long-term investor who's already in the market, then exiting and re-entering could have significant costs.
The market goes up and down like a rollercoaster, so large downward moves in the share market are followed by big up days. If your investments have been ticking along, and then you suddenly liquefy them, you could miss out on years of returns.
The last downturn teaches us an investing lesson
For someone who withdraws from their investments suddenly during a recession, the market could rise 5% two days after those withdrawals. This could be a whole year worth of returns you've foregone.
Research shows the path of an investor who started with a $100,000 portfolio, but who saw the value drop to $50,000 during the GFC.
If that investor had withdrawn their investments and never re-entered the market, they would have had $55,125 after ten years.
The investor who took their $50,000 out of their portfolio, and then re-entered after a year would have seen their portfolio grow to $155,356 after 10 years.
But the investor who just stayed in the market and did nothing would have ended up with $238,447.
Examples like this perfectly illustrate the point: investing in a recession is like investing at any other time.
Create a well-diversified portfolio that is rebalanced regularly (ideally automatically), and suits your investment horizon. Don't enter and exit the market based on emotion. And know, that like every other recession in history, this too shall pass.
Main Image Source: Shutterstock (Immersion Imagery)
If you're comparing Online Share Trading companies, the comparison table below displays some of the companies available on Canstar's database with links to the company's website. The information displayed is based on an average of 6 trades per month. Please note the table is sorted by Star Rating (highest to lowest) followed by provider name (alphabetical). Use Canstar's Online Share Trading comparison selector to view a wider range of Online Share Trading companies.
---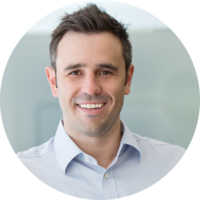 About Chris Brycki
Chris Brycki is the Founder and CEO of Stockspot, Australia's largest online investment advisor. He sits on two Advisory Committees for the industry regulator ASIC, and was previously a fund manager at UBS. He holds a Bachelor of Commerce (Accounting/Finance Co-op Scholarship) from UNSW.
Follow him on LinkedIn.
---