During the pandemic, families have been spending more time at home navigating the various challenges of working, studying and relaxing together.
This "access all areas" household has meant that children, perhaps more than ever before, have been privy to conversations about money and ways to budget, save, pay bills and invest too.
This is a good thing. The more children learn about money when they are young, the better placed they will be to make sound financial decisions later in life.
They will know the value of a dollar and how to invest it in a way that ensures they get the most "bang for buck".
But where do you start? Let's look at the key age brackets to see what lessons we can teach throughout childhood.
Investing for 5-8 year olds
Nothing grabs the attention of this age group more than a shiny coin which often first comes into their possession via a visit from the tooth fairy or as a small reward for good behaviour. In some ways, it is their first income.
At this age, children can understand the simple rules of saving and investing and it begins by giving them clear guidelines upfront.
For example, if something is coming up like a trip to the Zoo or the cinema, have them think about how much they may need for the outing and how many weeks they would then need to save to do it.
This helps them to learn they can't have things just because they want it now and that investing is all about future-thinking.
Investing for 8-11 year olds
This age group tends to have a long wish list of (often expensive) items that are important to them and may well be worthy of a small investment, items like a bike, a musical instrument, a laptop or something to support a particular hobby.
Sit down with them and identify the item and its cost and start a rudimentary investment plan centred upon pocket money that they can earn for doing household chores (that may also be helpful to you).
Remember, you need to be consistent; if the agreement is that they need to hang the washing out every day and they don't and you still pay them their full amount, they won't learn the lessons you have set out to teach them.
Remember also that the onus is also on you to pay regularly and to not pinch it back if you find yourself running low on funds.
Investing for 11-14 year olds
Now they're getting savvy and have a more sophisticated view of how money is earned and how it is spent or invested.
They also like to have a little independence and giving them a say over their money and investing habits will be warmly received.
Start with a visit to a local bank branch and help them open up their own account. This makes investing suddenly "real" and lets kids see the money going in to the bank rather than giving them the cash.
Cash tends to burn a hole in kids' pockets. Bank accounts help them understand that the plastic card that you use every day isn't limitless.
Investing for 14-18 year olds
By now, children probably think they know everything.
Plus, their need to have everything immediately is more insatiable than ever and with the ever-present teenage temper tantrum lurking, there are certainly temptations to give in just to keep the peace.
In a word, don't. The rules of investing can really be consolidated here when big-ticket items, like a first car, are often necessary and the first big chance for children to invest in something meaningful and long-term.
A small, part-time job can assist in pulling together an investment plan. Jobs like these teach kids a lot of things but the lessons they learn from investing and the rewards that come from it are extremely valuable at this important juncture of adolescence.
You can also consider supporting their investing plan with a "dollar for dollar" match to help them reach their investment goals faster or perhaps encourage other family members like grandparents to become involved.
Also take the time to visit the bank with them again and look at high-interest savings accounts that are available for kids this age that encourage them to continue to save by paying them bonus interest. This helps them start to get a feel for getting a return for the dollar if they hold on to it.
In summary, money is very rarely endless, even if it appears that way to children. Set them up early with a solid understanding of saving and investing and you will reap the (often non-financial) rewards for years to come.
Main Image Source: Shutterstock by Maxfly
If you're comparing Online Share Trading companies, the comparison table below displays some of the companies available on Canstar's database with links to the company's website. The information displayed is based on an average of 6 trades per month. Please note the table is sorted by Star Rating (highest to lowest) followed by provider name (alphabetical). Use Canstar's Online Share Trading comparison selector to view a wider range of Online Share Trading companies.
---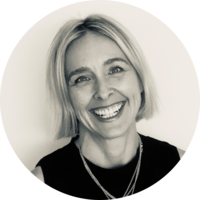 Sophie is the National Operations Manager for Beyond Bank. With over 20 years' experience in the banking and finance industry, Sophie has been involved in a wide variety of roles. Her diverse experience encompasses leading Financial Planning, Lending and Retail Banking teams. Sophie has been with Beyond Bank for five years where she is the National Operations Manager. Sophie is passionate about ensuring customers achieve their financial goals.
---
Thanks for visiting Canstar, Australia's biggest financial comparison site*