It is said that every journey starts with a single step, and this rings true when beginning your investment journey.
Contrary to popular belief, investing is not just for the rich and famous – and you might be surprised at how little it takes to start out. What your journey does require is commitment and discipline.
Over the years I have certainly seen many people secure their future by regularly investing and sticking to a plan. Not everybody wants to become rich, but nearly everyone likes choice, and apart from being a medium of exchange, money gives you choices. For my money, my choices for investing $500 are outlined below.
Where to find $500
If you've been working from home for the past six months or more, you may well have saved $500 to $1000 or more by not spending money on public transport, lunches and coffees. If you're really cheeky, you may also have tried tapping your landlord for a rent reduction. Nobody wants an empty apartment in this market, so you could save $10 to $20 or more in rent per week if your landlord is willing to negotiate.
Now we've found your seed capital, if you're wondering what you might decide to invest your new-found disposable income in, but don't know much about shares – or find the prospect of taking on a mortgage more than a little daunting, there are other options.
Exchange Traded Funds (ETF) and Listed Investment Companies (LIC) are increasingly popular and could be worth considering if you like the idea of investing in a particular sector or country but would rather leave the stock-picking to the professionals – and that's fair enough. The choices on offer in the share market are enough to give beginners 'analysis paralysis'!
Door to diversity
Starting out, I'd want to take advantage of a doorway into the markets with diversity on offer and with the potential to earn some income. Naturally, in the current environment, you might be be looking for an option with the potential to deliver above what average term deposits are paying – and to be tax-effective.
There are a range of ETFs and LICs that fit this profile and a particularly appealing feature with ETFs and LICs is that with one $500 transaction, it is possible to diversify risk and earn some tax-effective income, with the potential for capital growth.
New investors need to be mindful of transaction costs (i.e. brokerage) each time they trade or top-up, which is why there are some great platforms out there for those who want to invest in bite-sized chunks. Once set up, you can put your $500 to work and trade in all types of LICs and ETFs available on the ASX with all the features and digital capabilities of the larger players.
ETFs vs LICs
When you invest in a LIC, your $500 provides you with shares in that company which manages a portfolio of other listed companies. Essentially it pools the money raised by shareholders like you to manage a portfolio of investments.
In an ETF, you own units in the fund rather than being a shareholder in the company that manages the investments. Whether it's a LIC or an ETF, each time you invest, shares are purchased or units are created that track the investment strategy of the company or fund. Both offer similar benefits, such as diversification, cost-effectiveness, tax efficiency and having their shares or units traded on the ASX and settled through CHESS.
While both types of investments are regulated financial products, it's important to understand that risks are still present – and LICs and ETFs charge fees. These range from the issuer of the product through to the asset classes they invest in. In the majority of cases, ETFs aim to track the performance of an Index, whereas LICs aim to outperform them.
Green light
On the other hand, LICs don't cover the broad range of asset classes that ETFs do such as international shares, commodities, foreign currency or themed strategies such as electronic gaming or 'green' investments, which are increasingly popular.
It's important to read the relevant PDS or disclosure documents that the issuer of either of these products makes available on its website to decide which is best for you. To help boost the amount you have invested, a margin loan can also be used conservatively with lending available on most LICs and ETFs. You can find out more about margin lending elsewhere on the Canstar website. Good luck on your investment journey.
Main Image Source: Shutterstock by Fizkes
---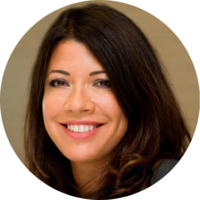 Lily Elliott, Head of Leveraged, is an accomplished Executive Manager with more than 20 years' experience in the Australian banking and finance industry. She brings a strong record in driving a consistent customer experience and advocacy, particularly in the Broking and Margin Lending space.
---
Thanks for visiting Canstar, Australia's biggest financial comparison site*