Is the rally over or has it only just begun? Chief Analyst, Dale Gillham from
Wealth Within
looks at the performance of the market this week from the best and worst performing sectors, to what's next for Australian Shares.
Considering trading? Learn more about your options with CMC.
As a nation, the current coronavirus climate has seen many Australians adjust to a new reality in how we live. Although one thing has not changed and that is how retail investors continue to walk on a tightrope when it comes to trading the stock market.
This week, ASIC released a report highlighting its concerns about the trading activity of retail investors during COVID-19 and the statistics were quite alarming. In reading the report, it is easy to see why retail investors are walking towards a cliff face blissfully unaware of the risks they are placing on themselves.
Throughout March, the Australian stock market was volatile, yet ASIC indicated that new account openings for retail investors were up 3.4 times on previous levels in addition to a marked increase in the number of reactivated dormant accounts. ASIC also reported that there was a sharp increase in retail investors trading short-term highly leveraged markets, such as contracts for difference (CFDs). Unfortunately, they also noted that a significant number of retail investors were getting it wrong with net losses in one week amounting to $234 million dollars.
One of the most concerning issues raised in the report was how people were placing 'good till cancelled' orders, which is an inappropriate way to place orders in a volatile market. It is common to find around 50% of adult Australians believing they are very knowledgeable or somewhat knowledgeable when it comes to investing in shares, however, ASIC's report proves otherwise. While many believe CFDs and Forex are a great way to make short-term profits, mistakenly in a volatile market it is a way for the majority to lose most, if not all, of their hard earned savings.
Unfortunately, what many investors fail to realise is the enormous risk they place on themselves when trading without a proper education. Just like Doctor Google is bad for your health, the University of Google in the stock market is equally as dangerous, as it gives people a false sense of security believing they know what they are doing when, in reality, they don't, as highlighted by ASIC's report.
So what are the best and worst performing sectors this week?
Information Technology is the best performing sector again up 10 percent while Materials is up over 3%. The Energy and Healthcare sectors are also in positive territory up just under 3%. The worst sectors include Industrials, which is just in the green, while Financials are up around 1% and Consumer Discretionary is up just over 1% so far this week.
Looking at the ASX top 100 stocks, Evolution Mining and Qube are currently up over 13% followed by Newcrest and Magellan, which are both up over 10%. The worst performers include Unibail-Rodamco-Westfield, which is down over 6%, and Sydney Airport, IAG and Incitec Pivot are all down over 5% so far for the week.
So what's next for the Australian stock market?
Last week I indicated that I did not believe we were out of the woods just yet and that the current move up may just be a sucker's rally. As of Thursday, the market was trading below where it closed 17 trading days earlier. In between this period, the market has traded both higher and lower, which indicates uncertainty.
If we look a little closer, in the 25 trading days since the 1st of April, the Australian stock market has only risen 6% to the close on Thursday (7 May). Unfortunately, none of this points to the market being bullish, so the chances that we are living on borrowed time is getting higher.
For the market to prove it is bullish, it needs to rise above 5,623 points and move to rise above 5,800 points over the next month. If it cannot do that in the next week or so, it will signal that the market is weak and will most likely fall away. Again, I continue to recommend investors be on their guard and if you do invest, only buy quality stocks.
For now good luck and good trading.
---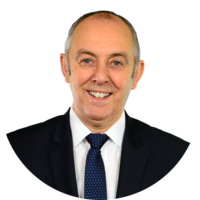 Dale Gillham is Chief Analyst at Wealth Within and international bestselling author of How to Beat the Managed Funds by 20%. He is also the author of Accelerate Your Wealth—It's Your Money, Your Choice.