Global share markets have rebounded strongly over the last year since the sharp falls in February and March of 2020 that were triggered by the rapid spread of COVID-19. And, those who invested in index funds are going along for the ride.
How has the Australian share market has recovered since COVID-19
The S&P/ASX 300 Index, which measures the performance of 300 of the largest, highly liquid securities listed on the Australian Securities Exchange (ASX) by their market value, is now up more than 35% from where it was a year ago. It's powerful evidence that the Australian share market as a whole, like many other share markets around the world, has delivered strong returns to many investors over the last 12 months.
Of the companies included in the S&P/ASX 300 Index, the share prices of 251 of them, or 83%, are currently higher than where they were in April 2020. Collectively, all the companies in the index are now worth around $2.2 trillion – which represents almost the entire value of the Australian share market. And it's why, rather than trying to pick company shares individually, more and more investors are using index-tracking exchange traded funds (ETFs) and managed funds to capture the return of indexes.
That was evidenced by ASX data released earlier this month showing the value of total investment assets under management in Australia's burgeoning ETFs sector had exceeded $100 billion for the first time at the end of March. The biggest ETF inflows continue to be into index-tracking funds.
What are market indexes?
You could liken a market index to being a sentiment gauge of the various factors that influence investment securities on an ongoing basis, including geopolitical, economic, financial, and other events.
But they're much more than that, because indexes are essentially the benchmarks against which all investment returns are ultimately measured.
For example, while an Australian company's share price or a superannuation fund's return may have risen by 25% over the last year, it will have underperformed when measured against the 35% gain by the broader Australian market as indicated by the S&P/ASX 300 Index.
Market indexes are essentially rules-based structures that are created to follow groupings of companies or other types of investment securities within specific countries, wider regions and sectors. Keep in mind that there are literally thousands of different market indexes around the world, covering broad groups of listed shares, industry sectors, and different asset classes such as bonds, property, and commodities.
Indexes can be constructed in a number of ways, but the vast majority of shares-based indexes include companies based on their market value and on the liquidity of their shares (the ability to buy and sell) relative to market peers.
Market indexes are rebalanced at set periods to ensure that the companies or securities within them still meet the inclusion criteria of the index. Companies can be added or removed from an index
Broadly speaking, a rise in an index on any given trading day will indicate gains by the majority of its constituents. A fall will occur when the majority of index constituents record drops in their share or security prices.
The benefits of index funds
Rather than trying to guess which investments will outperform in the future, index fund managers replicate a particular market or sector. This means they invest in all or most of the securities in an index that corresponds with the investment purpose of the fund.
Diversification
There are multiple benefits in using index funds, most notably diversification, because they invest in all or a representative basket of the securities that are included in an index. This reduces your risk by leaving your portfolio less exposed to the ups and downs of single investments or a smaller number of investment holdings. By investing in a range of index funds, you can diversify your portfolio across different industries and securities, both in Australia and overseas. With a broad range of assets in your portfolio, returns from better performing assets can help compensate those not performing so well.
Low cost
Another key benefit of index funds is cost. Index funds use a buy-and-hold approach, which means their fund managers generally trade securities less frequently than managers who try and outperform the market. Trading less frequently reduces brokerage, commissions, and other trading expenses.
Also, by tracking the performance of an index, index funds essentially rely on a repeatable investment process allowing for cost efficiencies. Therefore, they don't have to hire highly paid research teams to analyse and choose securities. Indexing's buy-and-hold approach is a low-cost way to tap into the long-term returns generated by investment markets.
As demonstrated by the strong investment markets rebounds from last year's COVID lows, investors using index funds to gain broad exposure to the Australian share market and international markets have been well rewarded to date.
Cover image source: Who Is Danny (Shutterstock.com)
---
Compare Online Share Trading Accounts with Canstar
If you're comparing online share trading companies, the comparison table below displays some of the companies available on Canstar's database with links to providers' websites. The information displayed is based on an average of six trades per month. Please note the table is sorted by Star Rating (highest to lowest), followed by provider name (alphabetical). Use Canstar's Online Share Trading comparison selector to view a wider range of online share trading companies. Canstar may earn a fee for referrals.
---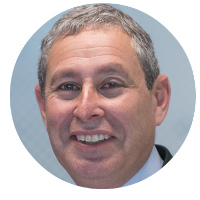 Tony Kaye
Tony Kaye is Senior Personal Finance Writer at Vanguard. He was a former manager at Standard & Poor's Ratings and has a regular column in the Australian's Wealth section. Tony has also written for newspapers nationally; The Telegraph, The Herald-Sun, The Advertiser, The Courier-Mail, NT News, Canberra Times and more. He has a Bachelor of Arts and Journalism at Curtin University and Public Relations at RMIT University.
---
Thanks for visiting Canstar, Australia's biggest financial comparison site*