There's an old saying, that if something sounds too good to be true it probably is.
Unfortunately, thousands of Australians have found that out the hard way by being duped into investing their money into fake schemes.
The Australian Competition & Consumer Commission (ACCC), which is constantly on the lookout for fraudulent activities, has recently released data showing Australian investors lost a massive $126 million last year because of investment scams.
Expect that number to go even higher this year, because there has been a surge in bogus investment activities since the onset of the COVID-19 pandemic.
What are the scams?
Where there's money to be made, invariably there are scammers not too far away.
Even Australia's corporate regulator, the Australian Securities and Investments Commission (ASIC), was recently caught up in a scam when a phony company used ASIC's logo and a photo of its chairman to try and lure investors to put money into a fictitious investment product.
How creative and sophisticated some of these scams get is only limited to one's imagination.
There have been dozens of investment scams touting false endorsements from well-known Australians.
Some scammers build websites copied from legitimate companies to try and catch unsuspecting investors, using stolen or invented media releases, pilfered company logos, and other materials to make it look authentic. They then use fake bank accounts to siphon off investors' money.
Other recent investment scams have involved artificial cryptocurrency offers, which have used real online advertising and social media platforms to promote non-existent securities. To make their offers look realistic the promoters have added made-up endorsements from famous celebrities, including politicians and movie stars.
Want to earn leading investment returns through a low-risk term deposit account? On the surface, such an offer sounds perfect, especially in the low-interest rate environment we're currently experiencing.
But the catch with this recent deal was the online deposits platform linked to the offer involved bank accounts operated by scammers, and the company behind it was not an authorised deposit-taking institution.
The list goes on. In the United States, there has also been a sharp rise in fraudulent stock promotions and market manipulation by real listed companies making false claims around medical research breakthroughs linked to COVID-19. Many of these companies have been suspended.
Other spruikers, posing as financial advisers or stockbrokers, have been enticing investors into sham unlisted companies with claims there are easy profits to be made. The problem is, the assets being promoted don't actually exist.
All of this sounds concerning, and it is, but don't be put off from investing. There are some simple ways to spot a scam.
What to look out for
The ACCC's Scamwatch website should be your first port of call to check out everything to do with investment scams, including news and alerts of current activities.
There are also multiple ways to greatly reduce your chances of ever being tempted into a scam, and most of that comes down to being cautious and aware of what investment tricks to look out for.
Firstly, do your homework. Ensure any promotional investment emails you receive are backed by real companies.

If in any doubt over a company's bona fides, check that its website is displaying a genuine Australian Business Number and an Australian Financial Services Licence (AFSL) number. These details can be checked directly using

ASIC's online search registers

.

Also, don't ever click on links or open attachments in emails unless you are completely certain of the authenticity of the sender.

You can easily verify website addresses by searching a company (without clicking on an email link), and by checking contact details through legitimate online information sources.

Always beware of any direct approaches to invest, especially from unknown companies but even from people purporting to be from a well-known company or a government authority.

Never respond to unsolicited messages, calls, or emails that ask for any personal information or financial details. ASIC advises people to just hang up on callers attempting to interest you in investments, and to delete any suspicious emails.

Types of approaches can be investment cold calls from bogus portfolio managers or real estate agents pretending to promote share investments or property schemes, or to offer financial advice.

Don't fall for approaches to investment seminars designed to promote "exclusive" opportunities offering high returns. These can be straight scams, or involve very high-risk investment products or schemes.

Be on the alert for superannuation scams offering to give you early access to your super funds. Accessing superannuation is subject to strict conditions governed by federal legislation.
Just taking a few basic precautions will go a long way to ensuring you don't get caught up in a scam.
If you're comparing Online Share Trading companies, the comparison table below displays some of the companies available on Canstar's database with links to the company's website. The information displayed is based on an average of 6 trades per month. Please note the table is sorted by Star Rating (highest to lowest) followed by provider name (alphabetical). Use Canstar's Online Share Trading comparison selector to view a wider range of Online Share Trading companies.
---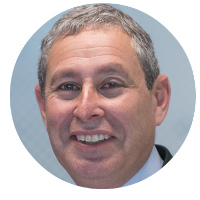 Tony Kaye is Senior Personal Finance Writer at Vanguard. He was a former manager at Standard & Poor's Ratings and has a regular column in the Australian's Wealth section. Tony has also written for newspapers nationally; The Telegraph, The Herald-Sun, The Advertiser, The Courier Mail, NT News, Canberra Times and more. He has a Bachelor of Arts and Journalism at Curtin University and Public Relations at RMIT University.