The way we treat illnesses and diseases is rapidly changing due to advancing technology, but how do you invest in this area? Most investors will have some level of exposure through sector allocations to healthcare or broader allocations to the sharemarket, but if you are looking at more tailored exposure, there's a few things to consider.
Investing in biotechnology, cures and treatments
Biotechnology is an industry within the healthcare sector which came into the spotlight during the COVID-19 pandemic as companies raced to test and register vaccines. It specifically refers to technologies that use biological processes, capturing companies that focus on research, development, manufacturing and/or marketing of products based on biological and genetic information. The different types of biotechnology include biological drugs, vaccines, immunotherapy, gene therapy, orphan drugs and genetic engineering.
Australian investors will typically have some biotechnology exposure via the concentrated Australian market through companies like CSL Ltd, but it if you are looking to investing in the industry it may be worthwhile looking internationally. The US is typically viewed as the global centre of biotechnology and valued at US$1.2 trillion, more than 10 times the value of the Australian industry. The reason for the US dominance is partly due to the world-renowned US Food and Drug Administration (FDA) approval process and the size of its customer base. As a result, many companies base themselves in the US for easier access to the process and more efficient ability to distribute and market to US consumers.
Health: lucrative and risky industry
Biotechnology can be a high-risk industry, with high costs for drug development and high chances of failure. The rewards for successful trials can also be immense.
To put this in perspective, in any given year, 54% of clinical phase three trials typically fail for a range of reasons, with average costs for developing a drug estimated at more than US2.1bn. The trials and approval process can take years, often 10 years or more, with less than 12% reaching approved status with the FDA.
Biotech and healthcare companies then derive revenue from approved products using patents, which last approximately 20 years from the date of application (but also require maintenance fees and in some cases, can be extended). This means generic, cheaper versions from competitors cannot be sold during this period, allowing a company an effective monopoly over a particular form of treatment. Of course, once this patent expires, competitors can enter, so companies will continue research, development and testing on an on-going basis in the hope of finding the next major treatment they can generate patent value from.
Another source of return for this industry comes from the high rate of merger and acquisition activity. Smaller and mid-size biotechnology companies are often targeted by larger firms, wanting to expand with complementary capabilities they might not previously have had. It's a mutually-beneficial relationship, providing smaller and mid-size companies with the capital they need to finance development and testing. An example of this is Gilead Sciences' purchase of Immunomedics for $21 billion in September 2020. This acquisition meant Gilead was able to add top breast cancer drug Trodelvy to its suite of products.
How to incorporate biotechnology into your portfolio
Investors could include biotechnology investments in a variety of ways, here are some options you can explore:
Complementing existing allocations to the healthcare sector
Expressing long-term strategic views or short-term tactical views on biotechnology
Diversifying Australian portfolios across biotechnology, given the highly concentrated domestic exposure
Investing in bio-technology could also be treated as a thematic investment. Advancing biotechnology and increasing reliance on it is one of the megatrends of our age
The different ways to invest in biotechnology
Australian investors are typically well-exposed to the concentrated Australian biotechnology market including CSL but may consider the US for exposure to a more diverse and far larger biotechnology market. Investors could consider direct shares though it is worth being aware of the high failure rates of drug testing and long periods of development (i.e. long periods where there may be no or a limited return on investment). This can mean it can take a long time to see returns (if at all).
Alternatively, managed investments can assist with diversification and the risks inherent in the biotechnology industry by spreading the investment over a larger number of companies. Investors can gain exposure to international biotech stocks through managed funds or Exchange Traded Funds.
If you are considering investing be sure to take into account your tolerance for risk and your own personal circumstances.
Main image: Mongkolchon Akesin (Shutterstock.com)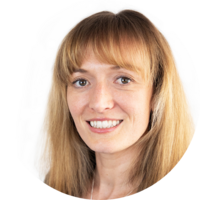 ---
About Sara Allen
Sara Allen is responsible for content research, creation, and curation for ETF Securities. She has more than 10 years of experience in content and marketing across investments, superannuation, insurance, and financial advice.
---
Thanks for visiting Canstar, Australia's biggest financial comparison site*