Physically travelling overseas has been off-limits for most of us for quite some time thanks to COVID-19. That's not likely to change anytime soon. But the global pandemic certainly isn't stopping investors from going offshore.
In fact, it has been the key driver for the biggest surge in global investment ever seen as more and more investors tap into booming share markets.
Where are Aussies investing their money?
In the first half of this year, global investor inflows into exchange-traded funds (ETFs) and other types of products that invest in shares hit a record high of more than $1.6 trillion (US$1.1 trillion).
Those inflows have spurred many share markets around the world, including ours, to record highs.
The boom conditions reflect rising investor confidence as global economic and business conditions continue to improve, largely as a result of massive government stimulus programs, record low-interest rates, and the rapid rollout of COVID vaccines.
Among those contributing to the record, inflows are a growing number of Australian investors, including many first-time investors.
Following the money
While the lion's share of global inflows (around $1 trillion) have flowed into United States share markets so far in 2021, more than $600 billion has flowed into other country markets and to broader regions such as Europe and Asia.
The rising tide of investor inflows has lifted most developed markets, but some more so than others. Since the start of this year the Australian market, measured by the All Ordinaries Index, is up more than 11 per cent.
By comparison, the U.S. share market, measured by the S&P 500 Index, has gained more than 17 per cent, and the FTSE All World Index has gained over 12 per cent. The returns gap between the U.S. and other regions has been a trigger for some investors to seek out what they perceive to be undervalued markets.
There's no single way of tracking how Australian investors are fitting into the wider global investment trend.
As well as being able to buy individual shares directly on offshore stock exchanges, many investors are using unlisted managed funds to capture exposures to global markets. In Australia alone unlisted funds house tens of billions of dollars of investor assets.
ETFs capture global inflows
A reliable indicator of what Australian investors are doing is the Australian Securities Exchange's monthly data showing investments into ASX-listed ETFs that focus on international investments.
As well as investing in Australian shares, there are many other ETF products listed here that invest across international shares in the U.S., Europe, Asia and emerging markets.
The latest ASX data shows that in June alone investors ploughed more than $800 million into global (non-Australian) ETFs, while there was $29 million in net outflows from Australian equity ETFs. The global investment thrust has been an ongoing trend on the Australian share market for quite a while, and that's evident from the ASX ETFs data totals.
Investors now have almost double the number of funds invested in global equity ETFs on our market than do in Australian equity ETFs.
At the end of June globally-focused ASX-listed equity ETF products accounted for more than $59 billion in funds under management versus around $34 billion for Australian equity products. The global equity total is more than double the $27 billion in global equity funds under management at the end of June 2020. The ASX splits global funds into the broad categories of Equity Global, Equity Asia, Equity Emerging Markets, Equity Global Sectors, and Equity Global Strategy.
Equity Global, which has $23.5 billion in funds under management, accounted for $335 million of the ASX inflows in June. These are broad products that invest across countries, continents and in several cases the entire world. Equity Global Strategy was next largest with $217 million of inflows, followed by Equity Global Sectors with about $120 million. Equity Global Strategy incorporates funds that have been designed around specific investment strategies, including ethically conscious funds.
Investing internationally
Where and how Australian investors are investing globally is very diverse.
But the overall global investment trend, reflected by the record inflows across international markets this year, is a strong sign that more Australian investors (and international investors alike) are diversifying away from their home share market biases.
---
Compare Exchange Traded Funds (ETFs) with Canstar
The table below displays some of the International Broad Based ETFs available on Canstar's database with the highest three-year returns (sorted highest to lowest by three-year returns and then alphabetically by provider name). Use Canstar's ETFs comparison selector to view a wider range of products. Canstar may earn a fee for referrals.
Cover image source: GaudiLab/shutterstock.com
Thanks for visiting Canstar, Australia's biggest financial comparison site*
---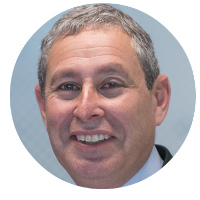 Tony Kaye
Tony Kaye is Senior Personal Finance Writer at Vanguard. He was a former manager at Standard & Poor's Ratings and has a regular column in the Australian's Wealth section. Tony has also written for newspapers nationally; The Telegraph, The Herald-Sun, The Advertiser, The Courier-Mail, NT News, Canberra Times and more. He has a Bachelor of Arts and Journalism at Curtin University and Public Relations at RMIT University.