Australian fintech businesses wanting to operate in Hong Kong, and vice versa, will now be able to do so thanks to a new framework for cooperation which supports financial innovation in both economies.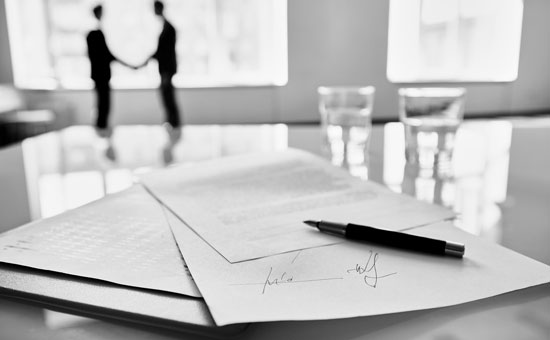 The Hong Kong Securities and Futures Commission (SFC) and Australian Securities and Investments Commission (ASIC) signed a Cooperation Agreement on Tuesday which will enable both organisations to refer innovative fintech businesses to each other for advice and support – via ASIC's Innovation Hub and Hong Kong's equivalent, the SFC's Fintech Contact Point.
As Australia's seventh most important destination for services exports (valued at $2.4 billion last year), and sixth largest source of services imports (valued at $3 billion), the agreement builds on the already close ties between ASIC and the SFC, and the Australia-Hong Kong trade investment relationship more broadly.
ASIC Commissioner Cathie Armour said "financial services are a major contributor to Hong Kong's US$316 billion economy".
"The Cooperation Agreement is a significant boost for Australia's burgeoning fintech sector and will ease entry into this important market for innovative Australian businesses," said Ms Armour.
According to the Asia Securities Industry and Financial Markets Association (ASIFMA), which represents banks and fund managers, Asia's competitiveness in fintech is being challenged by rivalry among the region's financial centres, creating regulatory uncertainty and complexity.
Sapien Ventures Founder Victor Jiang, who has been trying to strengthen links between Australian and Chinese fintechs, told the Australian Financial Review the agreement will benefit start-ups looking to expand.
"Any agreement that assists start-ups to know what regulatory barriers exist to enter the greater China market are extremely helpful," said Mr Jiang.
"But the extent to which it will help does depend on which financial services are being provided."
The agreement signed on Tuesday will provide a framework for information sharing between ASIC and SFC regulators, enabling ASIC to keep ahead of regulatory, economic, or commercial developments in Hong Kong, and use this to inform Australia's regulatory approach to the fintech sector.
This is the fourth fintech referral agreement ASIC has entered into, having agreements with the UK, Singapore, and Ontario.
ASIC expects the agreement with Hong Kong will "expand the network of fintech cooperation to a critical financial hub in our region".