Australia is at a crossroads. For the past 200-odd years, our economic prosperity has come on the back of rocks and crops.
While most advanced economies have diversified over the past two centuries, pioneering sophisticated knowledge-intensive manufacturing, biotech, health, medical and information technology industries, Australia's stable and dependable reliance on mining and farming exports has seen it enjoy the longest period of economic growth of any country worldwide.
Australia was shielded from the harshest impacts of the 2008 Global Financial Crisis, it is faring better than most during the current COVID-19 crisis and it is in the admirable position of having less debt, higher standards of living and one of the safest and stable environments in the world to live and work.
We are indeed the lucky country but if we hope to retain that title, we face a choice: to continue travelling the road we have trod for 200 years or to strike out upon new and divergent paths.
Australia has a proud history of creating its own luck but luck only happens when preparation meets opportunity.
The current state of play
COVID-19 is certainly a crisis on an epic scale but it is also an opportunity to re-evaluate.
Now is the time to seize the opportunity for an economic pivot, to embrace the global halo we find ourselves uncomfortably wearing and leverage that halo by adding value to our abundant natural resources.
With the pandemic still disrupting global economies, public and private organisations across the world, including in Australia, are starting to focus on two simultaneous priorities:
Developing sovereign capabilities for essential products
Securing supply relationships for products that cannot be sourced internally from trusted, stable, predictable and safe providers.
Boosting Australia's manufacturing capabilities
Events this year have delivered the global epiphany that the entire world has an over-reliance on one large, powerful supplier.
Coupled with ongoing geopolitical tension between the east and west, Australia finds itself in a position to exploit and capitalise on the situation with Australian-made value-added products.
The Federal Government agrees, tipping $1.3 billion into boosting the country's manufacturing sector.
In announcing the funding injection in October, Prime Minister Scott Morrison said the strategy was about "creating a business environment where manufacturers can be more competitive, aligning resources to build scale in areas of competitive strength and securing sovereign capability in areas of national interest".
While many would argue the Government shouldn't play favourites, it can't afford to "have a go" at everything.
Rather, the Prime Minister listed six priority areas that will enable Australia to secure its sovereign capability and exploit export opportunities:
resources technology and critical minerals processing
food and beverage
medical products
recycling and clean energy
defence
space
How will it work?
The key to making this billion-dollar gamble payoff is to stay focused and targeted, leveraging Australia's natural competitive advantages and partnerships.
To thrive in this decade of disruption, Australia needs to double-down on it strengths such as health and medical research, minerals processing and food and beverage production.
But it also needs the courage to undertake a huge paradigm shift.
Australia can't hope to grow its prosperity and resilience if it keeps doing what its always done but expecting different results.
What's great about this moment in history is a unique opportunity to launch a new vision of "Made in Australia".
Where does innovation begin?
Government, universities and industry need to collaborate to unlock their respective values and innovate.
Universities are where the brightest minds of our society can develop new, novel and unique solutions, many of which may hold the answers to the problems we face.
However, universities and research agencies like the CSIRO, spend close to $10 billion annually on research and the Federal Government is rightly asking for more tangible impacts outside of academia.
To achieve economic transformation and success, a modern agile university must respond with clarity of purpose, discipline of execution and consistency of delivery.
Researchers should look beyond their academic bubble and bring in people, organisations and sectors that actually experience the problems they are trying to solve.
To truly solve a problem, one needs to empathise with the problem and this can only be achieved with first-hand observation and intrinsic knowledge of the problem.
Albert Einstein was quoted as saying: "If I had an hour to solve a problem, I'd spend 55 minutes thinking about the problem and only five minutes thinking about solutions."
Universities that partner with industry are in the best position to build innovative solutions, leverage relationships with key stakeholders then execute these solutions with sustainable and scalable business models.
If Australia follows this path, it will not only secure the nation's future but make an even more significant global impact.
Main Image Source: Freedomz by ShutterStock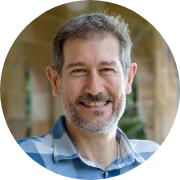 Cameron Turner is an MBA candidate and Innovation Lecturer & Entrepreneur in Residence at The University of Queensland School of Business. He has founded four startups commercialising world-first innovations, like the world's most scientifically advanced probiotic drink, a world-first biological herbicide and drought-proof, brightly-coloured flowering plants. He has developed and commercialised new drug formulations, health supplements and turf, cereal and fruit varieties and is an inventor on two patents. He has raised millions of dollars from Angels, VC's and government to commercialise innovations for impact.