In this modern digital world where online inventions have almost completely taken away the physicality of money, how can you teach your kids about something that isn't there to touch and feel?
I remember going through primary school and learning all about coins and notes and how to count them. We all remember getting our first Dollarmites account from the CBA and once a week handing over our little yellow deposit book and our gold coin and getting the book back at the end of the day with an increased balance.
A big reason why they are the biggest bank in Australia all started at school with that little yellow deposit book.
Things have certainly changed since those days, and with my kids, we have entered the world of Spriggy prepaid cards and apps where we can manage our money with the swipe of a thumb.
So as a Mum myself, in a post Dollarmites world, how do I teach my kids about money and the value of money?
I'm new to the pocket money journey with my 7 year just starting to receive it. A lot of research has been done with the other parents in my cohort to figure out the best approach.
This is how we do it in my household:
1. You have to understand your base pay and how inflation works
Starting the pocket money journey, the first thing I had to figure out is how much should I be paying my seven-year-old son per week. Many parents I spoke to when doing my research had different ranges depending on the age of their child. It was a couple of dollars for younger children to $20-$50 for teenagers (apparently, they have expensive social lives).
The most common method I came across was to take your child's age and that would be the dollar amount they are paid per week. So, in my case, my seven-year-old son earns $7 per week.
I like this approach for a couple of reasons.
Firstly, it is a widely used approach to calculating pocket money. Some might say this is the 'minimum wage' or the 'award wage'.
Secondly, because you set a base pay, each year the pay goes up, and it's therefore a good way to explain CPI and inflation. This something I intend to do when my son's eight birthday comes around next year. Each year you get older, so does the cost of things, so you need to make sure you account for that when asking for a pay rise.
I have no doubt that talk of minimum wages and inflation is going over the head of my child, but starting the conversation early, I'm hoping it will sink in eventually!
2. You have to do a job to earn money
Money is not free, and it is not something that you are just given every week for nothing. This is an important lesson here.
As adults to keep our jobs, we must be doing our jobs as we agreed to do for our employer. Likewise, when you pay pocket money, you must establish value. Set an agreement with your kids before you start paying them their pocket money.
To begin with, my son wrote a grid that went on the fridge. On the left-hand side in each row, he wrote the name of the job. Then at the top, he wrote the days of the week. When he completed a job each day, he would tick off the relevant box in the grid.
He wrote down these jobs: make my bed, clean my bedroom, clean my toy room, feed the dog, pick up dog poo, brush my teeth. The last one with the teeth I wasn't too keen on as it's not something you should be paid for, but hey, he's seven and came up with them himself – so I went with it.
Something important here, if your child can write, then you should try and make them think of the jobs and write it out themselves. In their minds, they are owning it and coming up with the contract. It's not you telling them what to do, it's them telling you what they will do. We've since transferred these jobs over to the Spriggy App, so he tracks them on his iPad.
3. If you want to earn extra, you need to do extra
My son realised pretty quickly that while $7 is fantastic, it would take him more than one week to be able to buy some of the things he wanted to buy. I think the first week he spent all of his hard-earned pocket money on some chocolates, and then realised there was nothing left for any toys. In the first week, I was flexible, but after that put a rule down that he couldn't waste his money on junk food. That's not setting a good habit for other reasons separate to this article.
Because he had bigger goals and wanted to get to them quicker, we started talking about other ways he could earn money. So thus started the lesson of the 'side hustle'.
I explained that if he could think of other ways to earn cash, we could come to an agreement on what those extra things might be worth.
The first one that came to mind was a lemonade stand. I had to talk to him out of this one, as to be honest my husband and I are both working parents and don't have a lot of time and patience for making lemonade.
We directed him to think about an easier task, and we came up with 'washing the cars'. This is a good one, as every few weeks I end up running out of time and going to a car wash at a shopping centre to get the car washed while I do groceries. It's costly but convenient.
So, my son decided that he could do this for us on a weekend and get paid for it. We started negotiating a price. I started at $5 as I thought it was fair, however, the first question my son asked is 'how much do the car wash guys get paid?'.
Okay – we were going to have a tough negotiation here, so we agreed because he would need parent help as he's only 7, he couldn't get paid as much as the car wash, guys. Plus, his 5-year-old sister loved to help for free. We ended up at $10 to wash the car, which was more than $5 and a LOT less than the car wash at the local Westfield.
To earn more, you have to do extra. But don't forget to negotiate your price before you do the work.
4. Money can be taken off you – the bad behaviour tax
One of the certainties in life is tax. You can't avoid it (tax avoidance is illegal) and when you pay it, it will set you back from your goals.
We have a lot of threats in our house for poor behaviour, but we are firm believers that there should a consequence of poor choices and bad behaviour. Don't threaten something that you can't follow through on and make sure it's impactful.
In our house depending on the poor choice, there are consequences that range from no dessert tonight through to no technology or devices for a set period of time. Sometimes they don't have the impact that we desire.
What I've found since the introduction of pocket money, is that charging a fine on bad behaviour seems to have more of an impact that a ban from the iPad. I take money out of my son's account, and the only way he can get it back is to earn it.
This is called the poor choices tax. It sets him back on his goals, and he can see where he lost the money. The amount is discretionary to you and may depend on how bad the incident was. But it teaches as a lesson that just as quickly as you can earn money, something can go wrong, and you can lose it.
5. Set a goal
Have I mentioned that I love Spriggy? It's something I've discovered since my son's 7th birthday – in fact a Spriggy Card was one of his birthday presents. For $30, you get a prepaid debit card with your choice of many different designs. You also get access to the Spriggy App. In a nutshell there is a parent app and a kid's version, which I've installed on my son's iPad, and you can pay pocket money directly to the card so the child can see their money going in. Kids can set up different goals and transfer their money to their goals.
It's a great way to teach kids how to save money and aim for a savings goal. There is no point doing much in life if you don't have a goal, and that goal doesn't necessarily need to be money-driven. But a lesson on goals is important for kids, and in the context of this piece, you have to have a goal of what you want to do with your money. My son's first goal was to buy himself a $59 Razor Scooter. Each week he would look at the balance of his card and transfer to his goal and track progress.
Each time, we would have a chat about how much was left and if he divided it by $7 then we could work out how many weeks until he could go shopping! There was a big celebration when we got to $59! And we couldn't wipe the smile off his face – there is nothing more special than buying something you earnt yourself with all of your hard work!
Don't be afraid to talk about money to your kids, no matter how young they are. An open conversation about money helps everybody get more comfortable about it and you can teach your kids some good lessons along the way.
Main image credit: Shutterstock (Merlin)
If you're comparing Online Share Trading companies, the comparison table below displays some of the companies available on Canstar's database with links to the company's website. The information displayed is based on an average of 6 trades per month. Please note the table is sorted by Star Rating (highest to lowest) followed by provider name (alphabetical). Use Canstar's Online Share Trading comparison selector to view a wider range of Online Share Trading companies.
---
About Marie Mortimer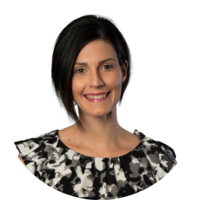 Marie launched loans.com.au in 2011 and has since grown it into a business with $6 billion worth of home loans under management. Marie has been instrumental in changing the way Australians apply for home loans by moving them online and away from traditional bricks and mortar banks. Marie is passionate about developing the FinTech industry in Australia, particularly in the consumer space. When she isn't at work, Marie loves to spend time with her husband and two young children. See more from Marie at her website or follow her on LinkedIn.
---
Thanks for visiting Canstar, Australia's biggest financial comparison site*