In light of the collaborative report between H2 Ventures and KPMG introducing their 2016 Fintech100 list, CANSTAR chats with Data Republic Marketing Manager Libby Owens about their achievement.
H2 Ventures and KPMG recently announced their annual Fintech100 list, identifying what they believe are the leading 50 established fintech companies from across the globe, as well as the most intriguing 50 'emerging stars' category, which they define as 'exciting new fintechs with bold, disruptive, and potentially game changing ideas.' These companies have been recognised for using technology to their best advantage, driving disruption within the financial services industry, as well launching new product to generate growth, delivering an enhanced customer experience and better managing risks to improve operating efficiency.
What is Data Republic?
Data Republic was created after the co-founders Danny Gilligan and Paul McCarney were observing the convergence of personalisation agendas, data strategy and the looming disruptive potential of big data in the board rooms of several of leading companies. It was founded to empower the liquidity of data by delivering technology which offers best-practice security, privacy compliance and governance controls for organisations looking to exchange data, and their vision is to build technology and governance infrastructure which enables a global level playing field for the ethical exchange of data.
How does it work
By signing up and becoming authorised with the website, you can begin to exchange data with other analysts. They have a wide range of proprietary data listed for exchange and analysis, including some major consumer brands.
CANSTAR caught up with Marketing Manager Libby Owens to talk about Data Republic's 2016 inclusion on the Fintech100 list.
Q&A with Libby Owens
Q: Congratulations on being named as one of the top 100 leading fintechs by H2 Ventures and KPMG as part of their 2016FINTECH100 list. What is your response to that achievement?
A: We're excited to be named as one of the top 50 emerging stars in the 2016 FINTECH100 list. It's really gratifying to receive global recognition alongside so many incredible Fintech innovators. Not to mention so many great Aussie startups.
After two years in the space, we're thrilled to be pioneering the data exchange economy through our secure and privacy complaint data exchange technology. It's fantastic to see H2 Ventures and KPMG fostering fintech in Australia.
Q: Can you give our readers your elevator pitch: why use Data Republic?
A: Founded in 2014, Data Republic provides the secure technology and world-first legal framework for organisations to securely access and exchange data in way which manages organisational risk and puts consumer expectations first.
Data exchanges take place on our Open Data Marketplace, a central governance platform and secure marketplace, which allows Data Republic's Contributors and users to discover, request and effectively govern data exchange projects with authorised parties.
A cornerstone of our governing principles is the protection of consumer identity – no customer personal information (PII) is available on the platform and all exchanges are strictly governed on legal and ethical bases and subject to Data Republic's Legal Participation Agreement.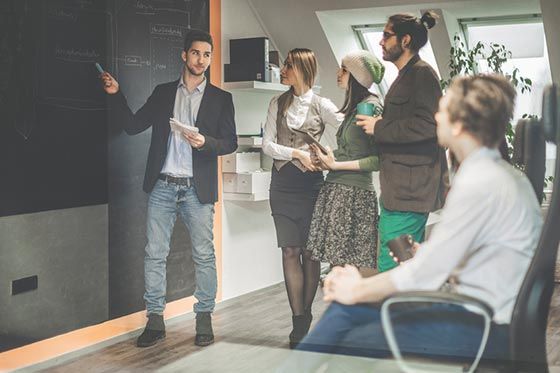 Q: New fintech startups are launched every week. Irrespective of idea or solution, are there any underlying qualities that a startup needs in order to hope for success?
A: The following qualities are all important and likely to logically evolve in a successful start-up, therefore I rate them in this order:
1. Understand timing – why now is the right time?
2. Persistence – ability (actual and financial) to take risk AND persist when times are hard;
3. A vision that is focused enough to define what to say no to AND broad enough to pivot a revenue model within;
4. A large enough addressable market to warrant the effort;
5. A mechanism to derive cash that is separate from the targeted revenue model (services, consulting, venture capital etc.);
6. A committed and engaged founding team.
Q: Any 2017 plans you can share?
A: Having launched earlier this year, in 2017 Data Republic will remain poised to help organisations better leverage and realise the liquidity of their data through the Open Data Marketplace. We hope to scale our secure marketplace offering globally by adding key Data Contributors from other markets.
Then it's the usual things every start-up is passionate about – delighting and attracting new users, keeping the team engaged and fulfilled, and delivering on our growth plans.
As a founding member of Data Governance Australia (DGA), we're also looking forward to working closely with them this year to define and mandate industry best-practice around the collection and use of customer data.
Finally, we've got some big plans to support social impact organisations through 'data for social good' projects with our recently formed not-for-profit arm. 2017 here we come!
Australian fintech stars
Any information on this page is general and has not taken into account your objectives, financial situation or needs. Seek advice from a licensed financial adviser before making any investment decisions. See our detailed disclosure.
CANSTAR is an information provider and in giving you product information CANSTAR is not making any suggestion or recommendation about a particular product. If you decided to apply for a product, you will deal directly with a financial institution, and not with CANSTAR. All product information should be confirmed with the relevant financial institution. For more information, read our detailed disclosure, important notes and additional information.