It was only a matter of weeks ago that various industries were free falling and their stock prices were following suit as eToro's Robert Francis explores.
Now, as cases of COVID-19 begin to decline, finance headlines are dominated by the news of an emerging bull market. The Nasdaq, the Dow Jones and S&P 500 have all exceeded expectations for a swift recovery from the pandemic-driven downturn.
The Reserve Bank has forecast the Australian economy will embark on a V-shaped recovery, where, once the health crisis has passed, the economy will quickly rebound back to where it was.
As governments start planning economic recovery strategies, now could be the time for the opportunistic investor to look into curating a portfolio with the potential for high growth in a coronavirus-free world.
At the height of the pandemic, and with the market at historic lows, many brokers and investment specialists advised investors to pick up high-performing stocks at relatively low prices, to focus on strong balance sheets and companies that generate cash flow, and to limit the amount of leverage used on trades, particularly for those looking to assume long positions and wait until the market completely recovered.
This advice still hasn't changed. Despite the market now seeing an upwards incline, significant volatility in the market still remains.
Despite unchanged interest rates, unemployment, global debt and the likelihood of a recession is growing. The Institute of Institutional Finance estimates global debt sits at $257 trillion USD. This is expected to increase as a result of the pandemic and the policies individual governments are implementing to stimulate markets and ease economies out of a depression.
Corporate debt is also climbing, with economies like China reporting the highest corporate debt ratios in the world, most of it in the construction and real estate sector.
Real estate bubbles are forming everywhere, from San Francisco to Vancouver, to Auckland and Sydney, causing problems in housing affordability, strain on budgets and a growing inequality of wealth. One of the nation's big four banks National Australia Bank (NAB) has recently warned that Melbourne's typical house price will lose more than $100,000 as a result of the pandemic, with a 10 per cent drop this year and another 4% plunge expected in 2021.
While it's important to recognise the uncertainty in the market, it's clear that there are many opportunities existing to broaden an investment portfolio.
Booming, Pivoting & Emerging Industries
Now is the time for investors to do their research. By paying close attention to news cycles, investors should be able to notice industry trends, pivoting and booming companies, as well as emerging industries that have all been born out of the pandemic.
Industries such as healthcare and biotech such as Pfizer and Johnson & Johnson, engineering firms, soap and disinfectant manufacturers, and even some video games such as Activision and home entertainment like Netflix have all adapted their products and services in order to meet the demand by economies globally.
Technology has seen one of the largest booms in history, especially if a company's offering supports the work-from-home revolution. Stocks such as online meeting software provider Zoom have posted enormous gains of over 200 per cent since the spread of the virus – and they're not alone. Software companies, such as monitoring analytics provided Datadog and user authentication company Okta, Inc. have seen a surging demand for their services and soaring stock prices to match (Datadog's revenue surged 87 per cent, while Okta's total revenues rose 45 per cent and subscription revenue grew 46 per cent).
According to May investment data from eToro's Australian users, investors are piling into shares they feel could bounce back when major economies reopen after lockdown – with top-performing stocks such as Amazon, Microsoft, Beyond Meat, Disney, Facebook, and Home Depot amongst the most popular investments. Despite being an international company, Australian investors seem to have a solid understanding of stocks like Home Depot and their lockdown performance, with many homeowners now finally having the time to complete their DIY projects. The US hardware store's sales increased by 7.5 per cent for the quarter, and revenue rose 7.1 per cent (compared to the year prior) to USD $28.2 billion.
It may seem like a headache trying to assess the best stocks to pick and choose for a post-pandemic portfolio, especially as markets continue to peak and trough almost overnight. However, investors should ensure they are well-considered in investments they make, do their research to make the best informed decisions possible and think long term.
If you're comparing Online Share Trading companies, the comparison table below displays some of the companies available on Canstar's database with links to the company's website. The information displayed is based on an average of 6 trades per month. Please note the table is sorted by Star Rating (highest to lowest) followed by provider name (alphabetical). Use Canstar's Online Share Trading comparison selector to view a wider range of Online Share Trading companies.
---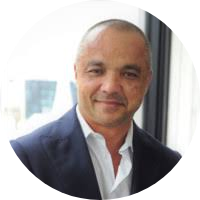 About Robert Francis
Robert Francis is the Australian Managing Director of multi-asset investing platform eToro. Before Robert Francis joined the world's largest multi-asset investment platform eToro in June 2017, he was leading operations for the Exchange Traded Options desk and the International Trading Desk. Heading up eToro in Sydney, Australia, Robert is an expert in stock markets with over 13 years of experience and senior positions at CommSec and TD Waterhouse.