Property investment platform BRICKX has expanded beyond Sydney and Melbourne, with its newest property located in St Peters, Adelaide.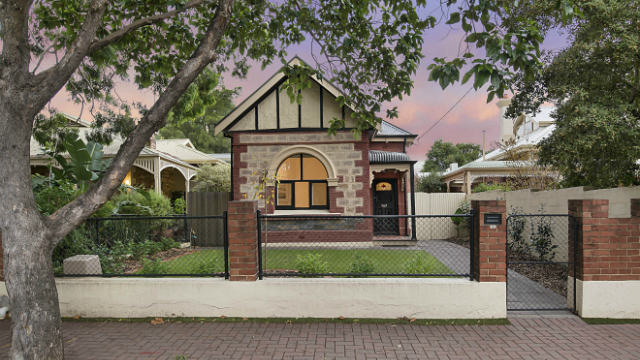 BRICKX's portfolio was previously comprised of properties solely located in Sydney and Melbourne, however its 14th property represents the platform's first foray into a third capital city.
CEO Anthony Millet said the company was pleased to offer investors continuing diversity.
He also noted the St Peters property represented BRICKX's "third capital city since launching in September 2016 and our 14th property".
The St Peters property: a close-up
The newest BRICKX property is a "contemporary" two bedroom, two bathroom home with sandstone fronting, as well as parking and an outdoor pavilion area, which extends out from the open-plan kitchen.
Bricks in the property will start at $74, which is both the third-lowest brick price currently available in the BRICKX portfolio and the third-lowest "initial brick price" that BRICKX has listed to date.
Elaborating on why BRICKX chose St Peters in particular for its first SA property, Mr Millet pointed to its inner-city location and leafy streets as strong selling points.
"St Peters is one of Adelaide's most desirable suburbs and this home, in beautiful tree-lined Third Avenue, offers convenient living just three kilometres from the city," he said.
Additionally, St Peters has recorded an 8.8% p.a. uptick in house prices according to CoreLogic research, which CoreLogic Head of Research Tim Lawless (also a member of the BRICKX Adviser Panel) says can be largely attributed to the suburb's location.
Mr Lawless said the suburb, situated close to the city, schools, and social precincts, has "a strong rental market which has contributed to ongoing low vacancy rates and high demand.
"This affluent area is particularly popular with couples and families," he added.
How BRICKX works
When BRICKX acquires a property, it is divvied up into 10,000 individual units called 'bricks'.
These bricks are then offered for sale through BRICKX's website, and brick owners earn capital returns and monthly net rental income in an amount proportionate to the number of bricks they own in the property.
Investors can also sell their bricks at any point after purchase, making them available on the website for other investors to buy.
Important Information:
This advice is general and has not taken into account your objectives, financial situation, or needs. Consider whether this advice is right for you. Consider the product disclosure statement (PDS) before making any financial decision. For more information, read Canstar's Financial Services Guide (FSG).

Please note that all information about performance returns is historical. Past performance should not be relied upon as an indicator of future performance; unit prices and the value of your investment may fall as well as rise. The results are general advice only and not personal product advice. If you look at any specific product, consider the product disclosure statement (PDS) and seek advice from a licensed financial adviser before making an investment decision. See our detailed disclosure. Click here for additional important notes and liability disclaimer.

Canstar is an information provider and in giving you product information Canstar is not making any suggestion or recommendation about a particular product. The information has been prepared without taking into account your individual investment objectives, financial circumstances or needs. Before you decide whether or not to acquire a particular financial product you should assess whether it is appropriate for you in the light of your own personal circumstances, having regard to your own objectives, financial situation and needs. You may wish to obtain financial advice from a suitably qualified adviser before making any decision to acquire a financial product. Please refer to the product disclosure statement (PDS), Canstar's Financial Services and Credit Guide (FSCG) for more information, and read our detailed disclosure, important notes and liability disclaimer.