Property investment platform BRICKX has revealed its 13th listed property will be a house in Balmain, with bricks selling at $140 from Thursday 20 July.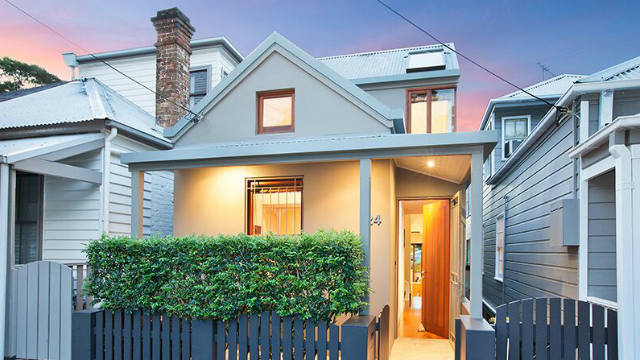 Balmain, situated in Sydney's prestigious inner-west, has seen a 13% boost to its median house prices over the 5-year period ending April 2017, according to CoreLogic.
BRICKX CEO Anthony Millet said, "Balmain offers an enviable lifestyle surrounded by water and parkland."
"It's less than 6 kilometres from the Sydney CBD and is known for its great pubs, café culture, and boutique shopping strip," he said.
"BRICKX strives to make property investment affordable and we're thrilled to provide access to this architect-designed, freestanding cottage in Balmain at an entry price of $140 per Brick."
According to BRICKX, the property in question is a three bedroom, one bathroom house on Clayton St, with high ceilings, hardwood floors, and a private, landscaped courtyard.
CoreLogic Head of Research and BRICKX Adviser Panel member Tim Lawless said village lifestyle properties close to the city are in strong demand.
"Balmain has a strong rental market, which has contributed to ongoing low vacancy rates and high demand," Mr Lawless said.
"With convenient access to the CBD via bus and ferry, the area is particularly popular with professional couples and families."
BRICKX to expand its offerings
While none of the company's 13 properties are located outside of Sydney or Melbourne – the country's hottest property markets at present – Mr Millet told Canstar expansion is on the agenda.
"We are actively sourcing properties in other states which meet the BRICKX buying criteria," he said.
"This will provide a great opportunity for investors to be able to diversify into other territories they might not otherwise have access to, and get investment exposure to different markets which are at different stages in their property cycle."
Mr Millett added that BRICKX seeks to include a "high density of residential options" and might even explore offering other types of real estate, such as commercial and industrial properties.
"We'll continue to provide increased options with more diversity on BRICKX to suit all investors, from those saving a house deposit in line with the market to those saving on BRICKX through their SMSF."
Canstar is an information provider and in giving you product information Canstar is not making any suggestion or recommendation about a particular product. The information has been prepared without taking into account your individual investment objectives, financial circumstances or needs. Before you decide whether or not to acquire a particular financial product you should assess whether it is appropriate for you in the light of your own personal circumstances, having regard to your own objectives, financial situation and needs. You may wish to obtain financial advice from a suitably qualified adviser before making any decision to acquire a financial product. Please refer to the product disclosure statement (PDS), Canstar's Financial Services and Credit Guide (FSCG) for more information, and read our detailed disclosure, important notes and liability disclaimer.