Some of Australia's biggest insurers are pouring increasing amounts of money into the growing fintech and insurtech (insurance technology) sectors.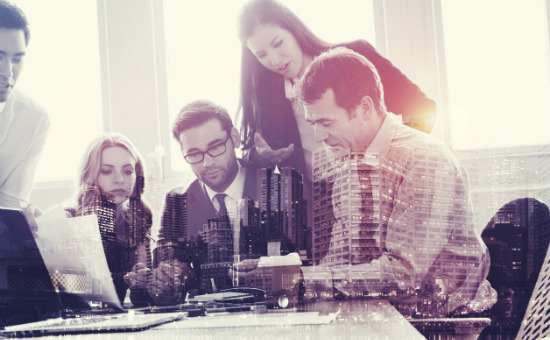 The growing tide of new technology is beginning to cause huge changes in the insurance industry, potentially allowing customers to access a wider range of cheaper policies with far greater convenience.
Global insurer QBE recently announced a plan to invest $50 million into insurtech companies specialising in data analytics, according to a recent AGM address from Chairman Marty Becker.
The announcement comes after QBE's establishment of a Group Digital Innovation Lab, which seeks to research new and improved methods of utilising data analytics to improve QBE's business practices.
QBE's investment is part of an overall goal to adapt to changes in the market being wrought by technology.
Mr Becker stated that QBE is "taking the opportunity to harness digital technology and big data to bring increased science to the underwriting process".
"Earlier this year, we started a formal and rigorous process to comb the insurtech landscape for early stage businesses that would add [the] greatest value to our business and to our customer relationships, with a view to partnering with – and investing in – the businesses with greatest potential," he said.
QBE is not the only Australian insurer to begin embracing new technology.
Suncorp last year purchased a $5 million stake in Trov, a mobile app which allows users to insure individual household items at the touch of a button.
The app allows users to record and track insured values for valuable items, with insurance cover that can be turned on and off easily as well as a fast, SMS-based claims system.
Insurance Australia Group (IAG) has also made moves into fintech, revealing last month it was in the process establishing an insurtech hub in Singapore called Firetech Labs.
The majority of fintech investment, however, continues to come from technology and venture capital firms.
According the KPMG's 2016 Pulse of Fintech report, just 2 of the top 10 Fintech deals in Asia over the last quarter were mergers or acquisitions; the majority involved early or late-stage venture capital.
Large companies slow to react to Fintech revolution
Despite QBE and Suncorp blazing a trail, most insurers have not yet taken steps to ensure they catch the wave of new financial technology.
According to PwC's latest InsurTech Report, nearly three quarters of all insurers predict that technology will disrupt their businesses in the next 5 years – but less than half have made fintech investment a key strategic priority.
More importantly, just 28% of insurers have begun to explore partnerships with fintech companies, and only half that number have directly purchased stakes in fintech businesses or incubators.
PwC's report summarised the situation succinctly:
[Insurers] need to create a clear and consistent message that will demonstrate their willingness to play in the new InsurTech space and act accordingly – only such an approach will position incumbents to be front-runners in the new insurance era." (PwC, 2016)
Digital insurance businesses are expected to underwrite up to a quarter of all small business insurance by 2020, according to a report by Willis Towers Watson.
KPMG's report found that Australian fintech investment had more than tripled in the previous year, defying the near-50% reduction seen in global investment.
The fintech industry is growing rapidly in Australia, with new industry representative body Fintech Australia celebrating its first anniversary in February, having more than doubled its founding membership numbers.
Among other sponsorships, Fintech Australia secured a $200,000 Federal Government grant to fund their advocacy work, which encompasses venture capital funding, financial advice regulation, and the establishment of a government advisory panel.