Maintaining and managing items after purchase is something we do in many areas of our lives. After buying a houseplant, you maintain it by watering it, fertilising it, and all going well, it grows and grows.
The same is true for your investments. After you've decided what to invest in, there's activity that is triggered once you've pressed 'Buy now', and some important steps to take to effectively manage your investment.
As exchange-traded funds (ETFs) make up most of my personal investment portfolio (e.g. my investments outside of super), I'll share investment 'after-care' as it relates to this investment product.
ETFs are a type of investment fund which trade on the Australian Securities Exchange (ASX). Providing access to all sorts of asset classes, and instant diversification at low cost, they're an excellent choice for all types of investors to consider. They've been growing quickly here in Australia, with more than 400,000 people investing in ETFs, up 18% year on year. The popularity of ETFs among us ladies also continues to increase – we now account for 24% of all new ETF investors.
After you've invested
After your investment order has been confirmed, you'll receive a confirmation (trade note) of your investment to the email address that you provided when you set up your online brokerage account. Keep the trade note handy as it contains important information that you'll need later, including your HIN.
Your investment will settle in two business days (industry terminology refers to this as 'T+2' – trade day plus two business days). When a settles, this means the investment you bought is transferred under your 'HIN'.
HIN stands for 'Holder Identification Number'. A HIN starts with the letter X and is followed by a series of numbers e.g. X0001234567. If you're looking for your HIN via your brokerage account or trade note, it may be displayed without the X. e.g. 1234567.
Every time you set up an account with an online broker, you'll be issued a HIN by the ASX. If you have multiple brokerage accounts, you'll have multiple HINs.
For example, I invest using Commsec and Commsec Pocket, so I have two HINs. Any time I invest through Commsec, the investments go under my Commsec HIN, when I invest through Commsec Pocket, the investment sits underneath my Commsec Pocket HIN.
CHESS and other info you'll be sent
Shortly after you've made an investment, you'll receive two letters in the post – if this is the first time you've invested in the particular ETF, you'll get a welcome letter, and a letter called a 'CHESS statement'. CHESS stands for Clearing House Electronic Sub Register System, a bit of a mouthful, but simply put, it's the computer system the ASX uses to keep track of your investment information and facilitate settlement of trades. File these letters away somewhere safe and keep an eye out for these to be sent via email in the future.
Registries & how to provide your details
The journey doesn't stop there! As an investor in an ETF, you'll need to ensure you're registered and have provided your bank details to a service provider called a unit registry. The unit registry (usually Link Market Services or Computershare) is appointed by the issuer of the ETF. In the case of BetaShares, our unit registry is Link Market Services.
Link Market Services supports you as an investor by providing ongoing communication about your investments, recording your bank details (so you get paid any distributions), filing your tax info (so you don't pay double tax – ouch), and lots of other activity.
After you've logged in for the first time, make sure you provide your email address under 'Communication preferences' and you'll receive email notifications when new information about your investment is issued. Think of Link Market Services as your assistant, helping you stay across everything you need to.
Managing your investments is simple once you've got yourself set up – which is fast and easy to do.
If you're comparing Online Share Trading companies, the comparison table below displays some of the companies available on Canstar's database with links to the company's website. The information displayed is based on an average of 6 trades per month. Please note the table is sorted by Star Rating (highest to lowest) followed by provider name (alphabetical). Use Canstar's Online Share Trading comparison selector to view a wider range of Online Share Trading companies.
Main image source: Shutterstock (fizkes)
---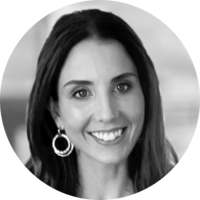 Ele De Vere is a Marketing Manager at BetaShares and is responsible for communications with beginner investor audiences.
This article was reviewed by our Content Producer Isabella Shoard before it was published as part of our fact-checking process.
Follow Investor Hub on Facebook and Twitter for regular investment updates.
---